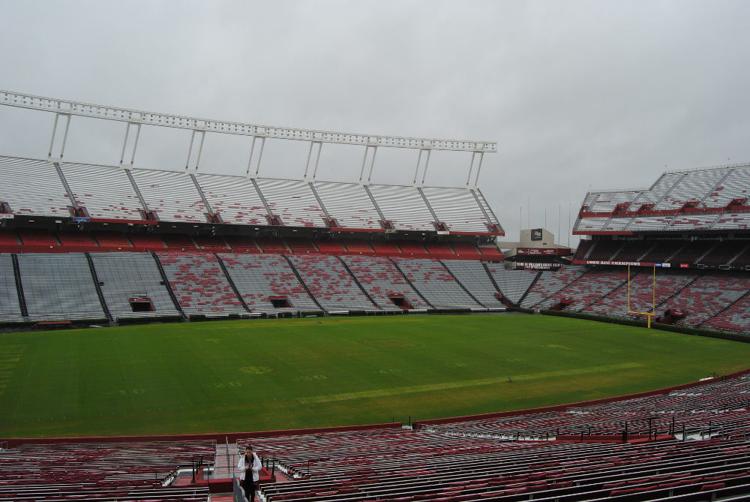 Gunner Stockton, a five-star quarterback recruit from Tiger, GA, confirmed that he was decommitting from the University of South Carolina Tuesday.
The Rabun County quarterback announced his decommitement in a Twitter post.
"After much discussion and prayer with my family, I have decided to decommit from the University of South Carolina," Stockton said. "Back in August, I made the decision to commit to the University, program and staff. A lot has changed since that time and I feel that I should reevaluate my situation. I want to thank Connor Shaw for all of his love, support and understanding."
The former baseball athlete and 6-ft.-1 quarterback was ranked the No.1 dual-treat passer by 247Sports.
This loss would leave the Gamecocks without a solid QB backup behind Luke Doty, as Collin Hill announced this month that he would not be using his extra year of eligibility at UofSC.
At 220 pounds, Stockton threw 3,128 yards last year and reached 45 touchdowns with just four interceptions.
Newly-hired Gamecock head football coach Shane Beamer announced during a press conference that he had been texting with former quarterback Ryan Hilinski, who entered the transfer portal after Mike Bobo left the program.
In Hilinski's Dec. 30 Twitter announcement he stated, "This has been the hardest decision I have had to make in my entire life. It pains me writing this letter knowing what I am leaving behind."
Beamer said that an exciting announcement would be coming out later this week. After losing former QB and mental health advocate, Hilinski, Gamecock fans have taken to Twitter, in hopes that Beamer is alluding to Hilinski's return.