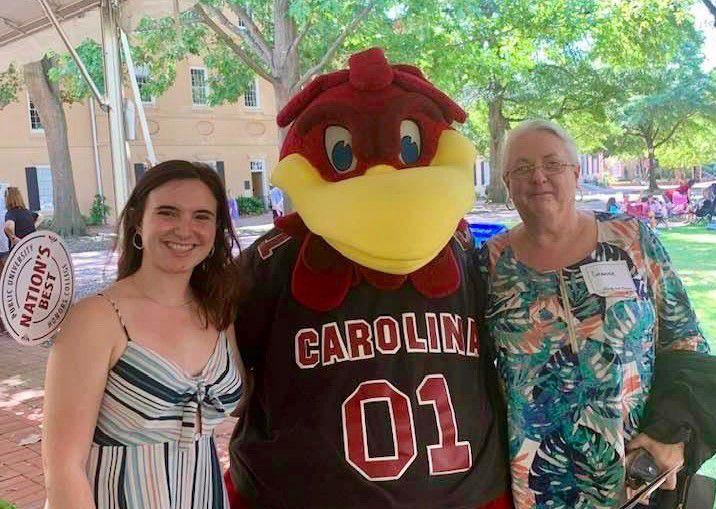 A University of South Carolina student and her mother who have taken on everything the world could throw at them are in need of a little help from their community this holiday season.
An electrical fire Dec. 12 destroyed the only home Maddox McKibben-Greene has ever known, and left her and her mom, Geannie McKibben, uncertain of how they can make it through the holidays and beyond.
"It's been just me and my mom since I was about eight," Maddox said. "We've never had much, but now we lost what we did have."
No one was harmed in the fire, but even that good news was bittersweet. Geannie was not at home when it started because she was at the hospital visiting her own mother, who was recently diagnosed with brain cancer.
Geannie cleans houses for a living and works every day to give her daughter the best life she can. Maddox's own hard work combined with her mom's made an education at UofSC possible, and she now has just one semester to go before graduation with a double major in multimedia journalism and global studies. She is an Honors College student, a writer for the Daily Gamecock, a resident mentor, and a student who draws rave reviews from everyone she meets.
"Maddox is one of the hardest workers we've had at the Daily Gamecock," said Genna Contino, the student newspaper's editor-in-chief. "We hired her based on a recommendation from someone who knew her and she was great."
Maddox's last holiday season as a student, with the start of a promising career on the horizon, should have been a time for celebration, but her grandmother's illness followed by the fire changed everything. To make matters worse, Geannie's homeowners' insurance was canceled prior to the fire because the house was too old. Still, Maddox and Geannie were reluctant to ask for help.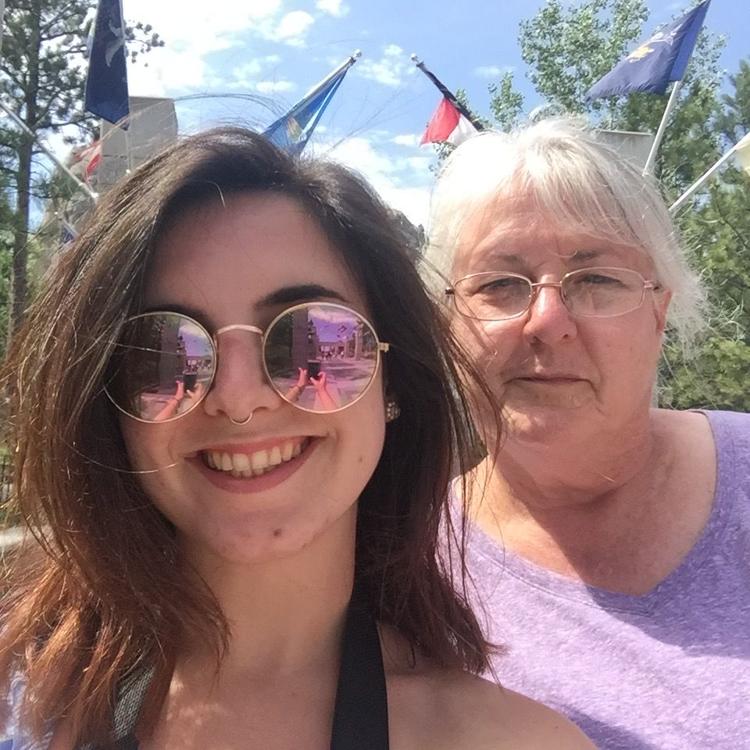 "It's been us against the world for forever now," Maddox said. "We've been there for each other. I didn't feel right asking anyone for anything."
Her friends, however, convinced her that this situation was different. This was not the usual struggle from paycheck to paycheck that the McKibbens have handled without complaint for so long. With their encouragement, Maddox created a GoFundMe page, and from friends and strangers alike, help has already begun to arrive.
"The support I've felt from the UofSC Honors College has been really mind-blowing," Maddox said. Geannie's employers have also stepped forward, with offers of temporary housing and other help. Geannie owns the land where the house sat, and her goal is to rebuild or purchase a manufactured home. At 62, she'll be on her own after Maddox graduates in May.
Geannie and Maddox are among the best examples of independent, strong women. They've taken on challenge after challenge, just the two of them, and leaning on each other they've overcome them all. There can be no doubt in the mind of anyone who knows them that they could handle this disaster, too. But in the midst of this season, if you're able to reach out and help two neighbors, they will be grateful.