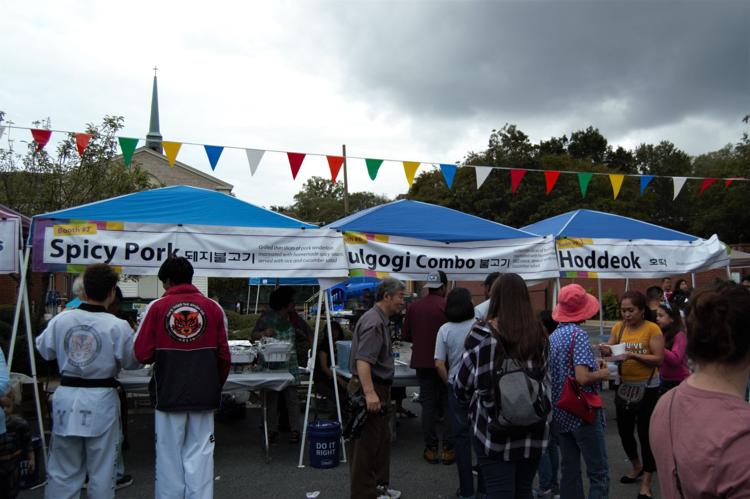 Bulgogi, kimbap, hotteok, bungeoppang, dduck, dukbokki, kimchi and mandu may not be familiar names for some South Carolina natives, but all were on the menu Sunday in Columbia at the 2019 Korean Festival.
The festival is an annual celebration of all things Korean, and a chance for Columbia's Korean community to share their history and culture with neighbors.
In addition to all the food, the festival included Korean crafts, historical information and objects, activities including face painting for kids, and lots of music and dancing. The on stage performances showed off everything from centuries old music to the K-pop currently on charts all over the world.
"We just love learning about other cultures, and Columbia has so many things like this," said Mary Weeks. "And the food is so, so good, we just love it."
The food also included some modern takes on traditional Koran delicacies, such as bulgogi tacos. The dance performances included a chance for all those in attendance to show off their best moves with prizes awaiting all those willing to join in.
The Korean Festival will return in 2020. Information is available at koreanfestival.co.