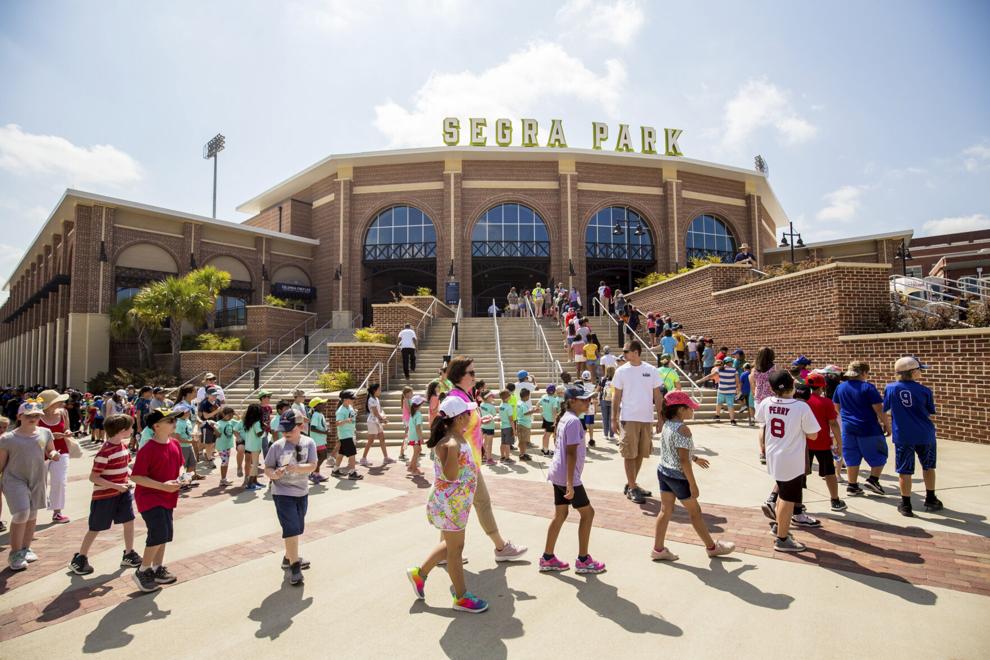 Officials from Experience Columbia SC Sports announced Tuesday that the Spikeball Summer Series Coed Invitational will take place in Columbia this weekend at Segra Park. The tournament will be filmed by ESPN2 for a special segment scheduled to air in August.
Fans of spikeball are invited to come watch and fill out the audience as filming takes place Sunday, June 6 from 10 a.m. to 5 p.m.
According to the game's official website, spikeball can be described as "if volleyball and foursquare had a baby." Two teams of two players orient themselves around a circular net in the center, then the ball is put into play with a serve - a hit by the server from behind the boundary into the net to an opposing player. Once the ball is served, players are able to move anywhere they want. The goal is to hit the ball into the net so the opposing team cannot return it. A team is allowed up to three touches to return the ball and the rally continues until there is an improper return.
Experience Columbia SC Sports sales manager Jarrett Dowling said they're thrilled to host the the championship and showcase the event in Columbia.
"We met their team at one of the first in-person tradeshows since the COVID-19 pandemic and are excited that they loved Columbia and Segra Park as much as we do," he said.
The Summer Series Coed Invitational will be made up of four teams whose players are traveling from California, Tennessee, Michigan, Pennsylvania, Virginia and New Jersey.
"Spikeball is excited to bring top coed players to Columbia for our Summer Series Invitational," Spikeball Senior Sport Development Manager Nora White said. "It will be a fun and competitive day of roundnet, so we hope everyone comes out to watch."
Admission is free and spectators are encouraged to hang out, watch the games and maybe even make it on camera.
Concessions will be available for purchase throughout the day. Segra Park is located at 1640 Freed St. in Columbia's BullStreet District.