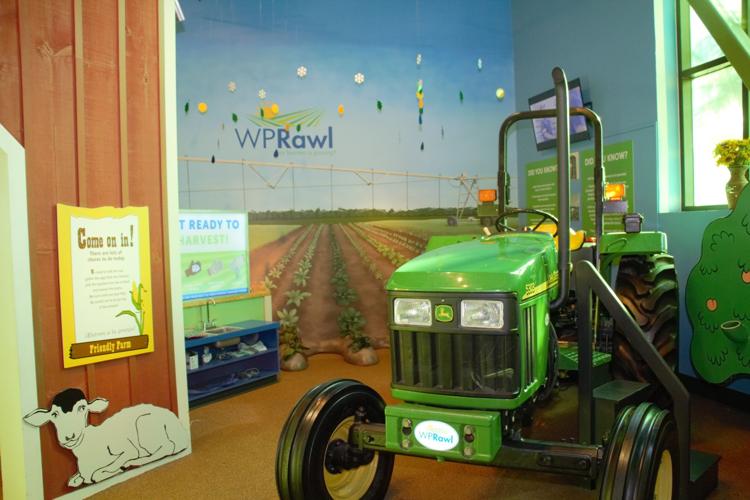 Visitors to EdVenture Children's Museum will now be able to see how fresh vegetables go from a local farm through grocery stores to their tables.
The museum unveiled new additions to the Busy Bee Farm exhibit Saturday, sponsored by WP Rawl. The Pelion-headquartered farm is one of the nation's largest family-operated vegetable farms, handling every step in the supply chain from growing, harvesting and processing to wholesaling and shipping. The hands-on exhibit lets kids see how it works all along the way.
"The farm used to be more of a classic storybook farm, but we wanted to get kids to understand more modern farming practices, and also connect them to farms that are right here in South Carolina," said Matt Wicker, director of education for EdVenture.
The enhanced exhibit now allows visitors to pick produce out of the "ground," see the modern tools, equipment and clothing used by farmers, and see the process of packaging the fresh food and getting it to stores and tables in the quickest and healthiest way possible.
"We are excited to provide an updated exhibit to our guests while showcasing current agricultural practices from farms in our home state. This exhibit will allow families to play together in picking fresh local produce, helping to spur conversations about where our food comes from and why we choose the foods we eat; whether it be for economic, dietary, environmental, or other reasons. Located next to our Neighborhood Market and Little Spot Diner, the process of Farm to Fork is highlighted throughout our exhibit space," Wicker said.
More information on the new features is available at edventure.org.