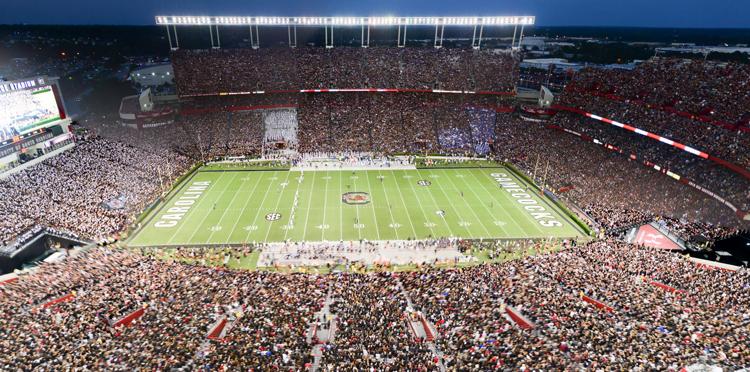 Due to capacity reductions caused by COVID-19, the UofSC Athletics Department and Department of Student Life have revised the student ticketing process. Student tickets for football games will continue to be prioritized based on reward points -- meaning upper or lower deck seats. However, in deciding which students are offered tickets to games, the university will only look at seniority points, rollover points and points from joining the Student Gamecock Club.
Similarly to previous years, students will receive points from attending soccer games -- however, these points will no longer count towards prioritizing football tickets.
In addition, students who are eligible to receive a football ticket will only be allowed to attend one game this season.
COVID-19 guidelines limit Williams-Brice Stadium to approximately 20,000 seats, according to a statement by the UofSC Athletics Department. Stone Stadium, where the UofSC men's soccer team plays, will be limited to approximately 675 seats.
Students wishing to attend a men's soccer game will be able to claim a ticket on the Student Rewards App four hours prior to kick-off. Student soccer tickets will be rewarded on a first-come, first-serve basis.
According to the press release, students and general fans will not be able to attend volleyball matches this fall, with the capacity at the Carolina Volleyball Center being capped at 200 seats.