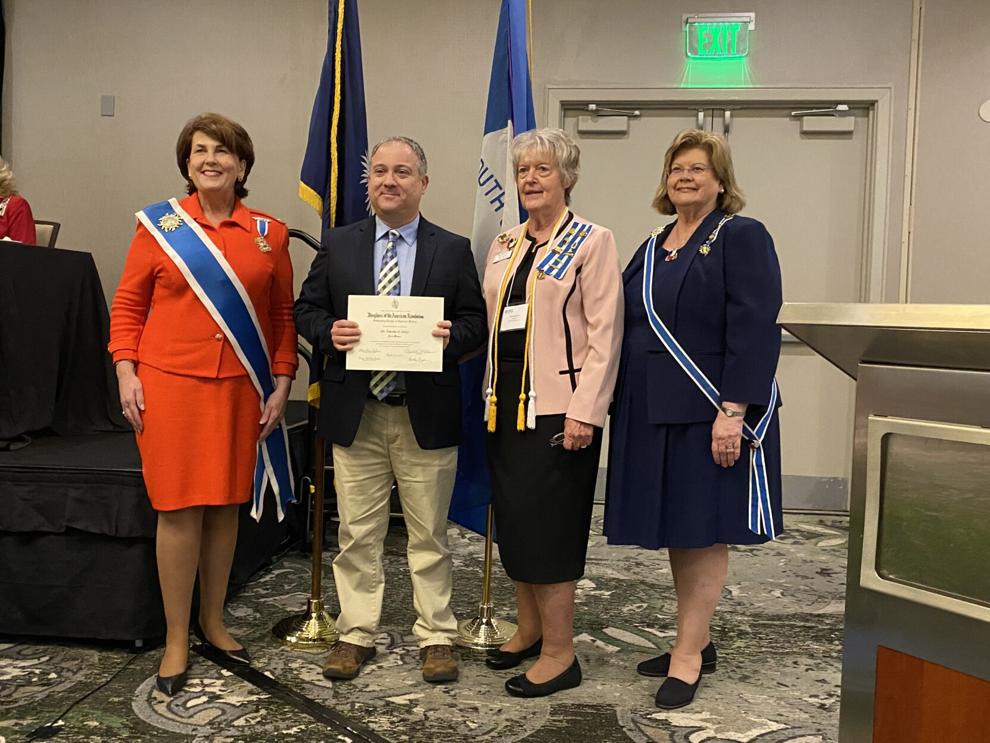 Richland School District Two teacher Dr. Timothy Hicks was just named the 2021 State Outstanding Teacher of American History. The decision was made by the South Carolina Daughters of the American Revolution after he was nominated by Columbia's William Capers Chapter.
Hicks, who is a teacher at Dent Middle School, is national board-certified and has taught more than 26 years in The Learning Collaborative (TLC) magnet program at the school.
Dent Middle Principal Tamala Ashford described Hicks as a conscientious teacher who goes above and beyond to plan engaging lessons and meet the learning levels of his students.
"He emphasizes the use of primary sources, incorporates field trips to historical sites, and uses research and high levels of discussion in the classroom," said Ashford.
SCDAR members presented the award to Hicks at a luncheon last month in North Charleston. He will now be running for National Outstanding Teacher of American History, which will be announced later in the spring.
"The SCDAR is an outstanding organization of women who promote historic preservation, help and honor our veterans, and support education. With so many great teachers out there, I feel honored to have been selected," said Hicks.