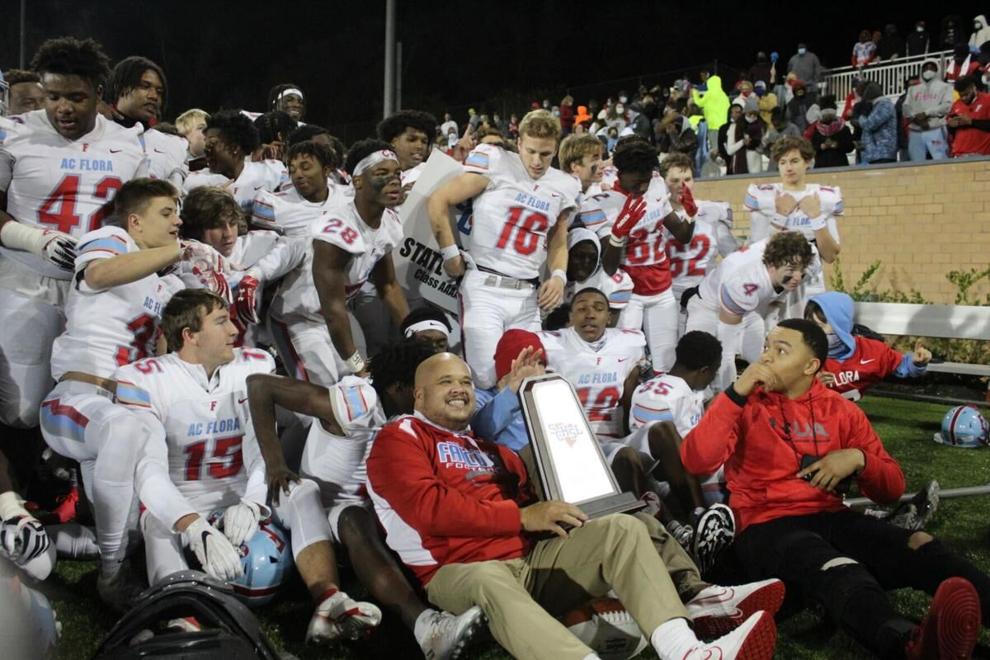 The second week of the SC Prep Football Media poll saw few shakeups in the top of the rankings.
Defending state champions Dutch Fork in Class 5A and AC Flora in Class 4A remain atop their respective classifications.
The Silver Foxes rolled to a 70-8 win over Wren for their 51st straight game without a loss, 50th straight in-state victory and 28th consecutive road win. Meanwhile, the Falcons were inactive last week after Week 0 opponent Brookland-Cayce cancelled due to COVID-19 protocols.
AC Flora will open the season this Friday at home against Class 5A seventh-ranked Sumter.
Ridge View moved up to fourth in Class 5A after its 40-20 televised win over Westwood. The Blazers play host to North Augusta Friday.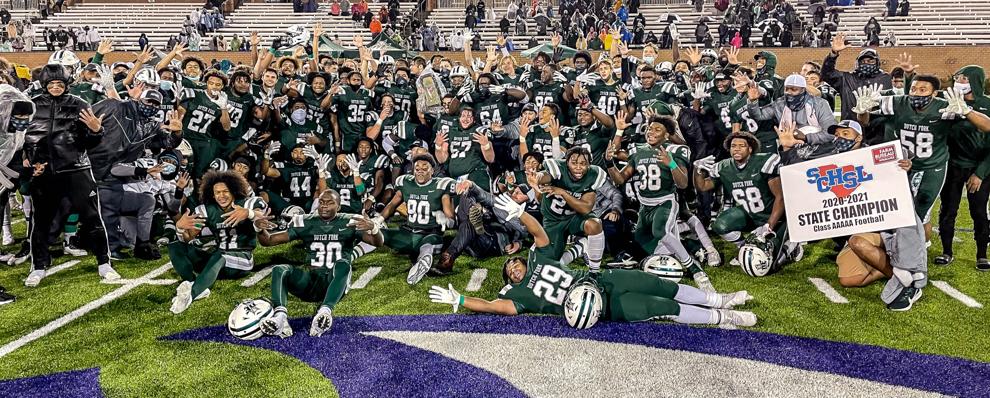 Other Midlands teams who were also idle, but remained in the rankings were Irmo (eighth in Class 4A), Gilbert (fourth in Class 3A), which moved up four spaces, and Brookland-Cayce (ninth in Class 3A).
In Class 2A, Gray Collegiate remained second behind defending champion Abbeville following a 26-6 win over Class 3A Camden. The War Eagles will play host to sister school and Class 3A sixth ranked Oceanside Collegiate at Midlands Sports Complex in West Columbia.
Both Bateburg-Leesville and CA Johnson fell out of the Class 2A and Class A rankings, respectively, following Week 0 losses.
SC Prep Football Media Poll
Class 5A
1. Dutch Fork (14)
2. Fort Dorchester
3. T.L. Hanna
4. Ridge View
5. Gaffney
6. Byrnes
7. Sumter
8. Northwestern
9. Clover
10. (tie) River Bluff
10. (tie) Dorman
Others receiving votes: Carolina Forest, Mauldin, Chapin, Spartanburg, Woodmont
Class 4A
1. A.C. Flora (13)
2. (tie) Myrtle Beach (1)
2. (tie) Greenville
4. Catawba Ridge
5. South Pointe
6. North Myrtle Beach
7. Beaufort
8. Irmo
9. North Augusta
10. Westside
Others receiving votes: Greenwood, May River, Greer, West Florence, Airport
Class 3A
1. Daniel (14)
2. Chapman
3. Dillon
4. Gilbert
5. Camden
6. Oceanside Collegiate
7. (tie) Union County
7.(tie) Woodruff
9. Brookland-Cayce
10. Aynor
Others receiving votes: Chester, Seneca, Wren, Belton Honea Path, Clinton, Lower Richland, Hanahan, Fairfield Central
Class 2A
1. Abbeville (14)
2. Gray Collegiate
3. Barnwell
4. Marion
5. Newberry
6. Saluda
7. Andrews
8. Silver Bluff
9. Christ Church
10. Chesnee
Others receiving votes: Andrew Jackson, St. Joe's, Woodland, North Central, Batesburg-Leesville
Class A
1. Southside Christian (14)
2. Lamar
3. Whale Branch
4. Bamberg-Ehrhardt
5. Blackville-Hilda
6. (tie) Wagener-Salley
6. (tie) Lake View
8. Baptist Hill
9. Lewisville
10. Ridge Spring-Monetta
Others receiving votes: Great Falls, Hannah-Pamlico, C.A. Johnson, Allendale-Fairfax, Johnsonville, Whitmire