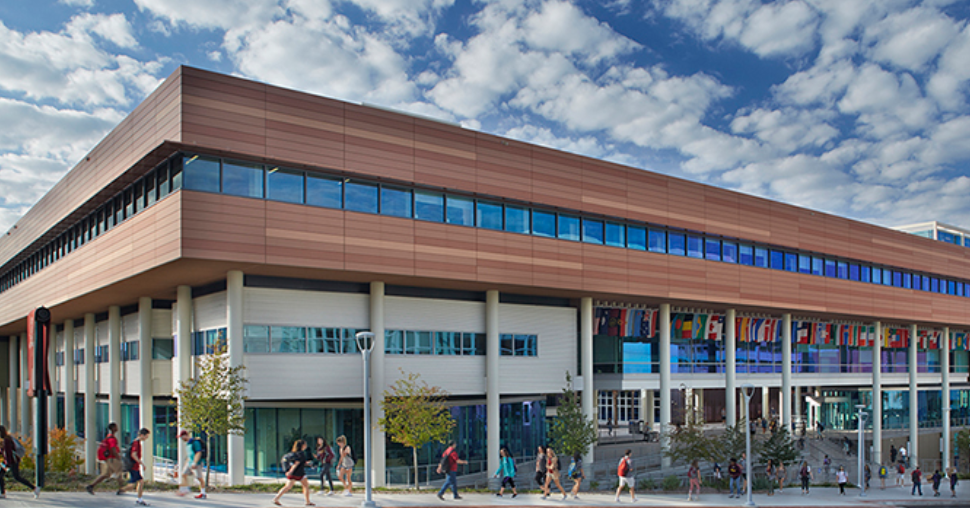 Dominion Energy alongside representatives from Richland One and Richland Two school districts announced Monday they are now working with the University of South Carolina's Darla Moore School of Business to develop a high school pipeline program. The Dominion Energy Power Forward Program will provide unique opportunities for students to enhance knowledge of and interest in business degrees and professions.
The program provides activities and resources to Richland County students as early as their freshman year. Resources can include lunch-and-learns, mentorships from Moore School faculty and staff, site visits to the building and other locations and academic competitions.
"What we're doing here is making sure that we can align with two of our premier school districts in the state to make sure the Moore School is available to them," Moore School Dean Peter Brews said. "We need to build the best opportunities for individuals in South Carolina — that's one of our focuses at the Moore School. We appreciate the support in helping us create the next generation of business leaders."
The program will also offer jobs and shadowing opportunities for college students. The organizations plan to host a Diversity and Inclusion Conference that will be open to participants and other underrepresented high school students across the state.
Iris Griffin, vice president of Power Generation for Dominion Energy South Carolina, said the program will be sufficient for maintaining business and a strong workforce in the state.
"At Dominion Energy, the key to being successful in the long term is to have highly competent groups of employees from diverse backgrounds who appreciate a variety of perspectives," Griffin said. "By creating this pipeline for Richland One and Richland Two graduates to attend universities, these students will be ready to one day join South Carolina's workforce and make an impact."
Both school districts' superintendents acknowledged the opportunities their students will be given through Dominion Energy's partnership.
"It's important to see students succeed in both school districts and in the whole state of South Carolina. It's important for us to look for opportunities and partnerships to close opportunity gaps, particularly for marginalized communities or disadvantaged backgrounds," Richland County School District Two Superintendent Dr. Baron Davis said. "Strategic partnerships like Power Forward are one of the keys to ensure we provide opportunities for our students to be the best versions of themselves."
The Moore School's Associate Dean of Diversity and Inclusion Deborah Hazzard spearheaded the program, which officially began Sept. 15. She said they plan to expand to additional South Carolina school districts after this year's pilot with Richland One and Two.