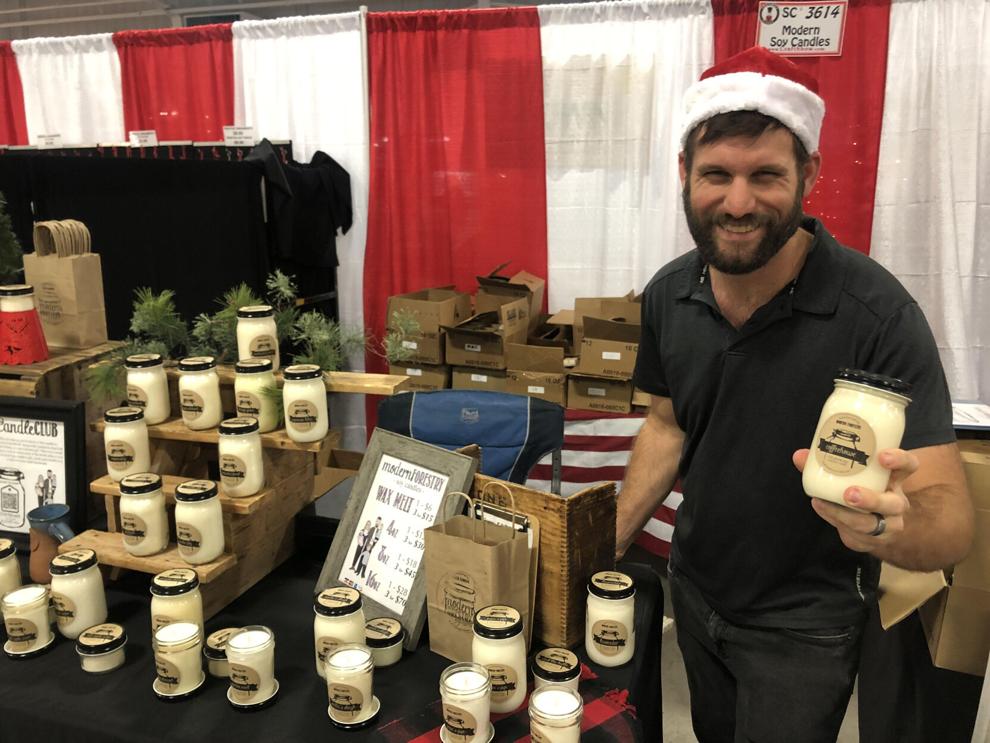 One beloved arts and crafts show has returned after a hiatus in 2020 due to COVID. The annual Craftsmen's Christmas Classic began Friday at the South Carolina State Fairgrounds.
Art lovers will find a variety of handmade items from dozens of local and regional crafters, and even some tasty samples to try while perusing down the aisles of the Cantey and Goodman buildings.
Some vendors have been attending the craft festival for years, while others are newcomers. 
John Collins, owner of Modern Forestry along with his wife, were selling their soy candles at the Classic for this first time this year. Although Friday afternoon was only the beginning of the weekend-long event, Collins said the response had already been very positive.
"It's been amazing," he said. "The people coming have all been friendly, I've been able to interact with them and they're super happy. The response has been tremendous."
According to Collins, their business began in 2015 when his wife kept getting headaches from the scent of store-bought candles. They opened Modern Forestry in 2016, and committed to the business as their full time "gig." The couple has displayed their products at other craft shows, but Collins said this is their first time in Columbia with the Craftsmen's Classic.
Although a variety of products at the show are seasonally-related, other hand crafted items are also available including jewelry, metal work, house plants, canvas prints, soaps, wine slushies and clothes.
The event continues Sunday from 11 a.m. to 5 p.m. Additional information can be found at CraftShow.com.