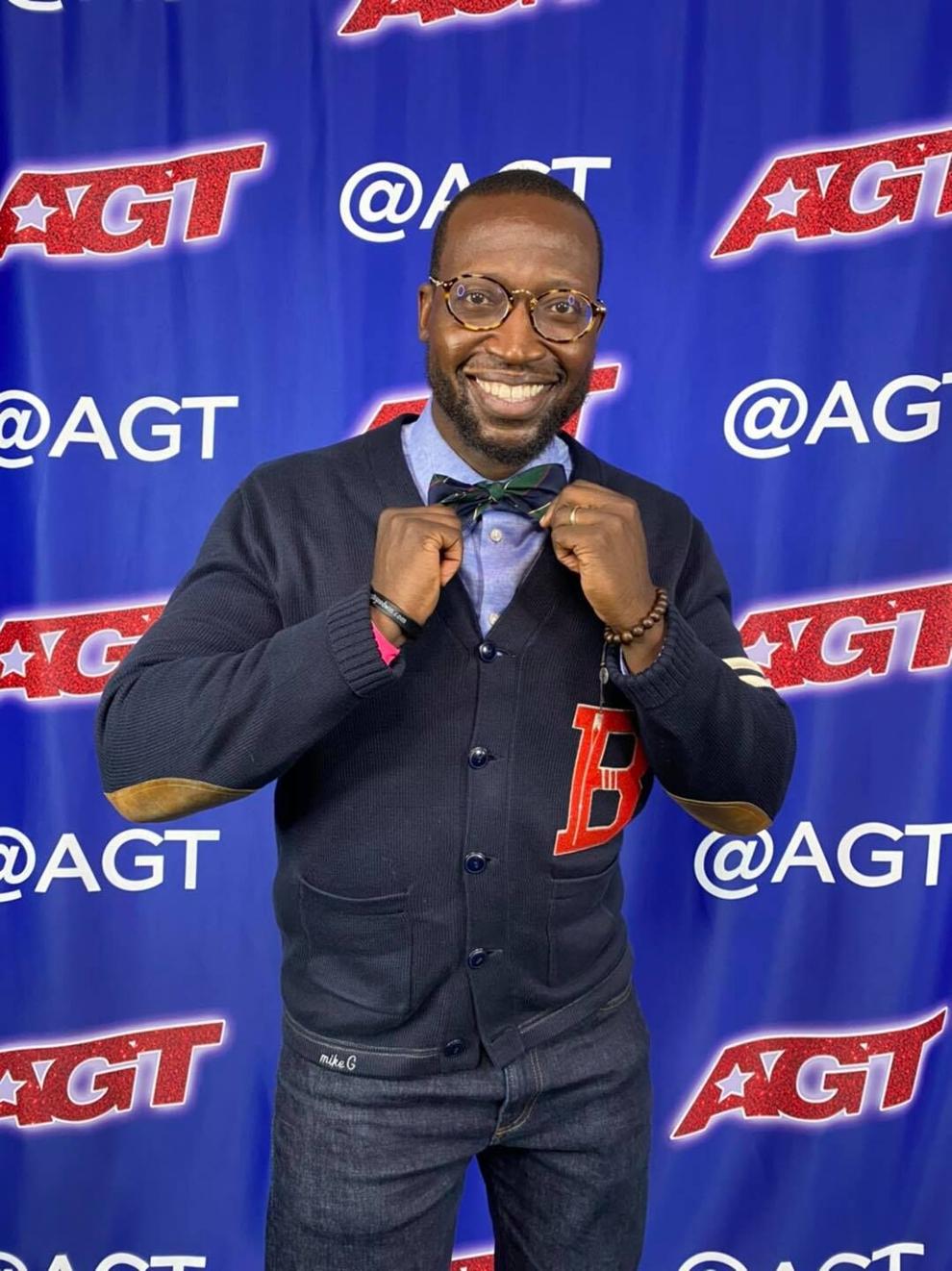 Columbia resident Mike Goodwin has been making people laugh with his stand-up comedy for 14 years. He has become well-known by many in the Midlands, but on Tuesday he will be introduced to millions of people across the nation.
The 46-year-old father of two will be making an appearance on the popular NBC show America's Got Talent, which garners around 10 million viewers per season. He said a representative associated with the show was the one who first reached out to him about an audition. 
"I thought it was a scam," Goodwin said. "The message said they represent America's Got Talent and you're like, okay... but it was someone who looks for talent for the show." 
He described his material as "clean, adult comedy," without using profanity or vulgarities. But Goodwin said just because he doesn't use profanity doesn't mean it's necessarily "family friendly," because the topics are directed toward adults. 
According to an AGT representative, Goodwin discusses what it was like homeschooling his kids last year during the pandemic on Tuesday's episode. 
Although he isn't allowed to reveal if he makes it through to the next round, he spoke positively about the audition. 
"It was a great experience in terms of validation of man, I'm on the right track. Just to have the opportunity to have my brand of comedy be exposed to so many people is exciting," he said. 
Goodwin admitted it's difficult to be a Columbia-based comedian, but said performing on the AGT stage will show people that it can be done.
"I exist in this weird spot, where people are surprised you can be a successful comedian and live in Columbia. But AGT gives the light of, 'oh this is possible.' You can hit the national scene with what you're doing," said Goodwin. He also said performing standup at a variety of venues helped prepare him to feel comfortable on the stage in front of the judges and live audience.
Watch his audition Tuesday at 8 p.m. on NBC. More information about Goodwin can be found on his Facebook page, website, and Instagram.