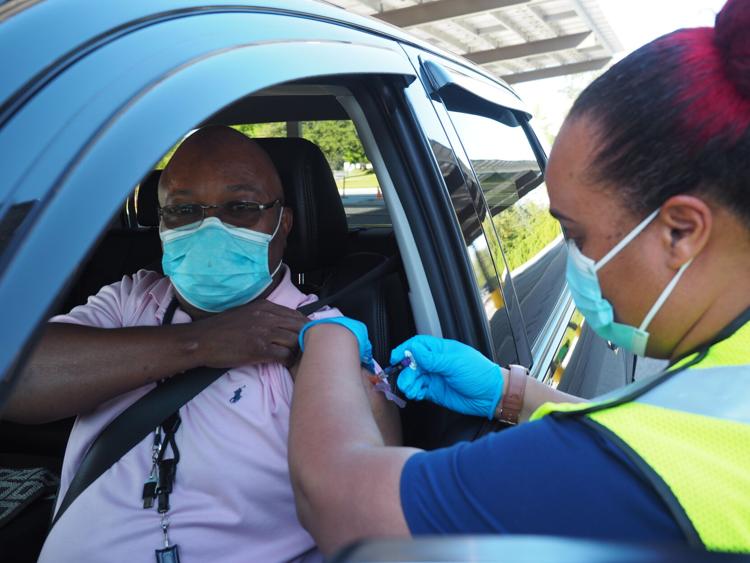 Representatives from the Columbia VA Health Care System are providing a convenient way for enrolled veterans to receive their flu shot this season.
The facility will be hosting a drive-thru flu shot clinic Thursday from 9 a.m. to 3 p.m.
According to David Omura, medical center director and CEO for the Columbia VA Health Care System, the sooner everyone is able to get their flu shot, the more time the body has to build up antibodies. "A flu and COVID-19 coinfection is possible," he said. "Eliminate flu from the equation by getting your flu shot on Thursday. Don't delay!"
The event will be held in parking lot 11. Any enrolled veteran interested in attending should wear a face mask, have their VA ID card ready to show, and wear a short-sleeved shirt or one that can be pulled up to reach the shoulder. The VA team will bring paperwork to the vehicle and the shot will be administered through the vehicle's open window and/or door.
"I want to encourage all Columbia VA veterans to get their flu shots at this drive-thru event," Omura said. "This year, the coronavirus pandemic has made getting the flu vaccine more critical than ever. There is no better option to protect against the flu, and its potentially serious complications."
There will be three additional VA flu shot drive-thrus following Thursday's event:
-Oct. 17 from 8 a.m. to 2 p.m.
-Oct. 21 from 9 a.m. to 3 p.m.
-Oct. 27 from 9 a.m. to 3 p.m.
The Columbia VA is located at 6439 Garners Ferry Road. Additional information can be found on the Facebook event page.