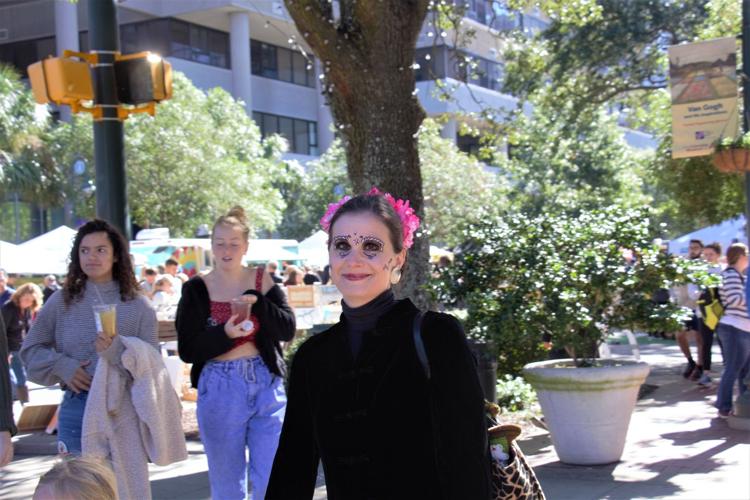 The Soda City market on Main Street was as crowded as ever Saturday morning, and many visitors also stepped into Boyd Plaza to celebrate Día de los Muertos.
The Columbia Museum of Art and Palmetto Luna co-hosted an observance of the Mexican holiday (also known as Day of the Dead), which occurs on Nov. 1 and 2 each year and serves as a celebration of those no longer living.
A traditional Día de los Muertos altar, known as an ofrenda, was placed on Main Street near an entrance to the plaza. The altars are a celebration of the lives of those now dead, and all are invited to leave an offering to the dead in the form of a note, photo or other memento.
Inside the plaza, guests enjoyed live music and Mexican folk dancing, a Skeletons' Promenade, and other cultural activities including a chance to color skulls, a traditional part of the holiday (often made of sugar).
Día de los Muertos has no historical connection to Halloween. Originally celebrated earlier in the year, it was moved to November 1 and 2 after European colonization.
Saturday's event was part of the CMA's weekly Play on the Plaza series. It offers activities each week including a chance to build and create with big blue blocks, perfect for guests of all ages and abilities. 
The project is free to the public, supported by a grant from the Knight Foundation Fund and by a Connected Communities grant at Central Carolina Community Foundation.