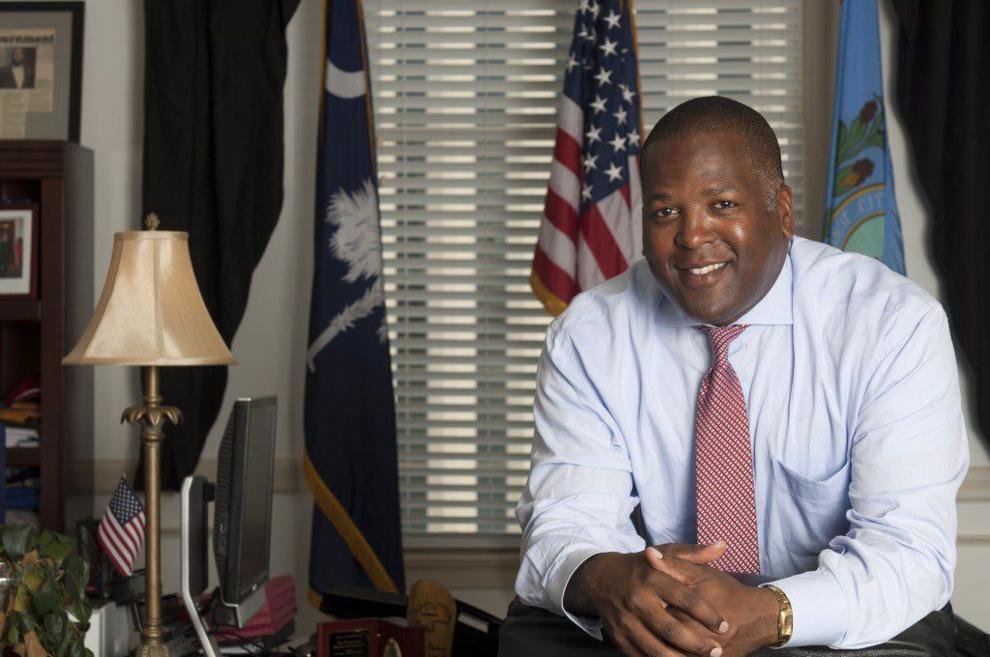 Columbia Mayor Steve Benjamin announced Tuesday that he will not be seeking re-election after his current term ends Dec. 31. He held a press conference Thursday afternoon, elaborating on the reasons behind his decision, and his hope for the future of Columbia.
"So often, elected officials are expected to announce the next run on the ladder, the next political step we plan to take," Benjamin said. "I've come today to announce I will be stepping off the stage as an elected official."
One of the silver linings of the COVID-19 pandemic, according to Benjamin, has been the additional time he has been able to spend with his family. He said he's gotten to sit down for dinner with his wife and daughters, take more walks around the neighborhood, play and pray together. "I have loved every minute of it." said Benjamin.
He most-heavily emphasized the importance he wants to put toward building his family. Benjamin is also an attorney, and mentioned building on his law practice as well.
He thanked Columbia City Council members, specific individuals who helped him decide to run for mayor, and those who have supported him throughout his time in office.
Benjamin offered advice and encouragement for citizens of Columbia. "Understand the power of words, that words matter, and kind words heal," he said. "We have to realize every single citizen of this city, regardless of wealth or stature, deserves a government that works for them every single day. Let's solve problems together."
Although he said he has no current plans to run for another office, the mayor said he'll "never say never," noting how much he loves public service. Benjamin said he could endorse a future candidate for mayor, dependent upon how they articulate their vision for the city.
Steve Benjamin became mayor of Columbia in April, 2010, also making his mark as the first Black mayor of the city. When he finishes his term in December, he will have served in the position for 11 and a half years.