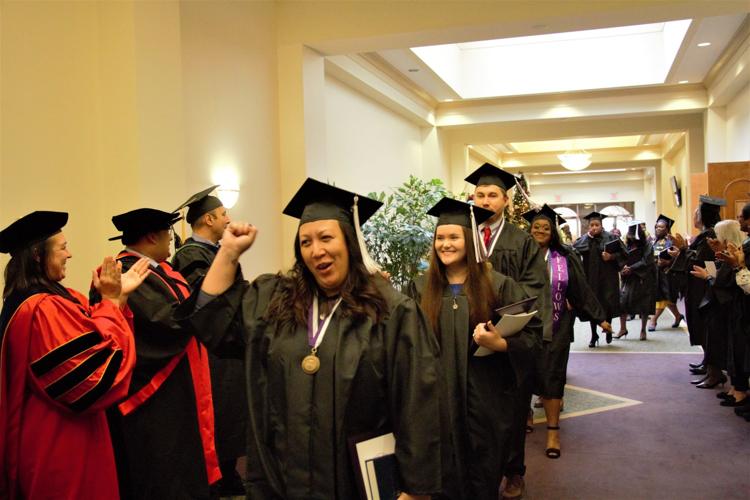 More than 100 Columbia College Koalas have more than just the holidays to celebrate this season. The school's latest graduating class officially claimed their degrees Saturday in a ceremony at Bible Way Church of Atlas Road.
The group included both bachelor's and master's degree students, and both men and women. The women's college, founded in 1854, now has co-ed evening, online and graduate programs.
Rev. Tiffany Knowlin Boykin, a Columbia College alumna and now pastor of Wesley United Methodist Church, gave the commencement address, sharing the Biblical story of Esther and the importance of overcoming fear.
"I challenge all of us today to realize that fear is a natural part of life that should not prevent us from embracing challenges and discovering what we are capable of doing," Boykin said to the graduates.
Columbia College President Carol Moore also spoke, reminding the newest Koala alumni of three pillars of the college mission: leadership, service and social justice.
"Go forward and implement in the next chapter of your journey those three powerful concepts. Go forward and lead."
Columbia College offers more than 30 majors and has approximately 1,400 students from 25 states and 20 countries. More information on the college is available at columbiasc.edu.