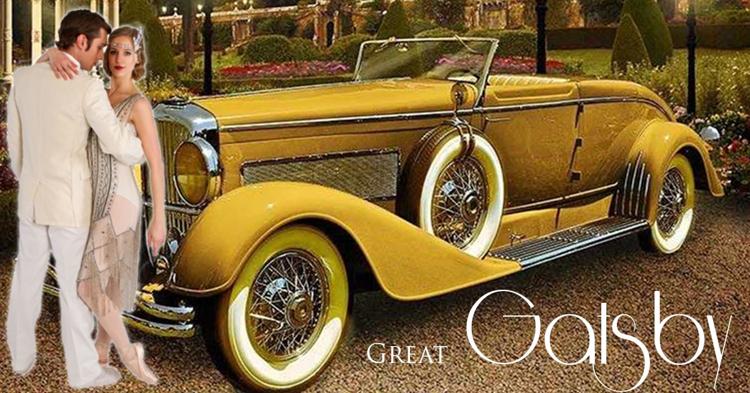 Members of the Columbia City Ballet along with Executive and Artistic Director William Starrett are pleased to bring the premiere of Great Gatsby to the Midlands. The original choreography by Starrett, along with an original live musical score by Mark Rapp, will illuminate the indulgent lifestyle of the east coast's nouveau riche in the historic Roaring Twenties. The one-weekend-only performance will be held Friday, Feb. 28 and Saturday, Feb. 29 at 8 p.m. at Columbia's Koger Center.
The debut of the Columbia City Ballet's Great Gatsby will bring F. Scott Fitzgerald's novel to life. Jay Gatsby's mansion with his lavish parties, his desperate attempts to win back his former lover, Daisy Buchanan, and his iconic yellow Rolls Royce will all be seen throughout the performance.
The drama of the American Dream is enamored with the glitz and decadence of wild parties, beautiful flapper dresses and men in suits. The characters quickly realize that their reckless and careless lifestyle ultimately leads to chaos and tragedy.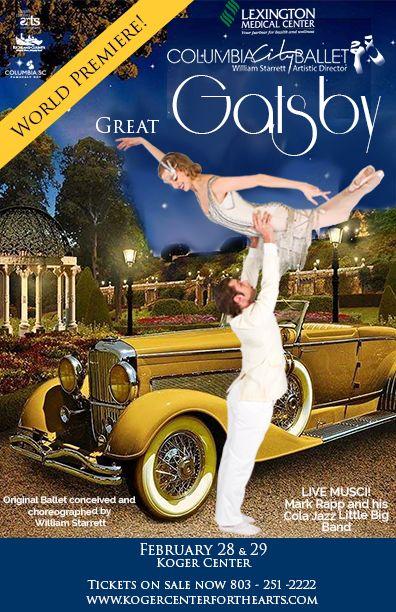 The Koger Center ballroom will be transformed into a speakeasy Friday evening from 6 to 8 p.m. Guests are invited to dine and dress like Daisy and Jay at the extravagant pre-performance cocktail party. The party will feature live entertainment, cocktails and hors d'oeuvres.
Tickets for the pre-performance party can be purchased by calling 803-799-7605. Tickets for the shows range from $22 to $54, with discount tickets available for students with a valid student ID. Ticket purchases may be made on kogercenterforthearts.com, by calling 803-251-2222, or in-person at the box office.