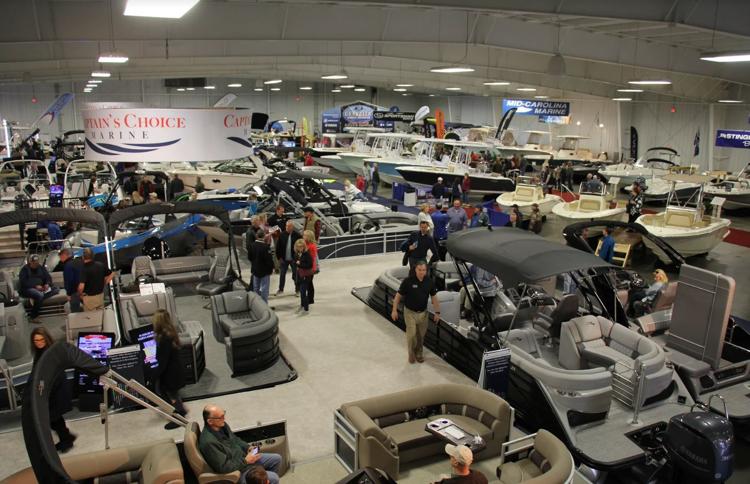 Saturday was perhaps too chilly for boating on the lake or rivers, but a big crowd found the weather perfect for the Columbia Boat Show at the South Carolina State Fairgrounds.
The show, founded in 1963, has grown by leaps and bounds and now offers just about everything a boat lover could want.
Dozens of boats from pontoons to fishing boats to speedboats, large and small, are at anchor inside and outside the fairgrounds buildings for the three-day event. Vendors also offer not only food and drinks for the aquatic devotees, but also accessories of all sorts, from water skis and paddleboards to camping, kayaking and fishing gear.
"We're ready to be out on the lake and this just gets us more excited," said Shannon Purvis as she and her family explored the show. "I don't know if we're ready to buy a new boat but these are pretty tempting."
Many of the boats are available for visitors to climb aboard and explore.
The show was held Friday through Sunday at the fairgrounds. More information is available at columbiaboatshow.com.