Whether it's selling hamburgers or houses, any business with its doors open for 50 straight years is clearly doing something right — and has a right to be proud of that success. In March, The Lite House in Columbia will join that elite group.
Jerry and Blanche Mackey and their son, J.J., opened the icon of the Midlands' lighting industry in March 1973 in the St. Andrews area on Bush River Road.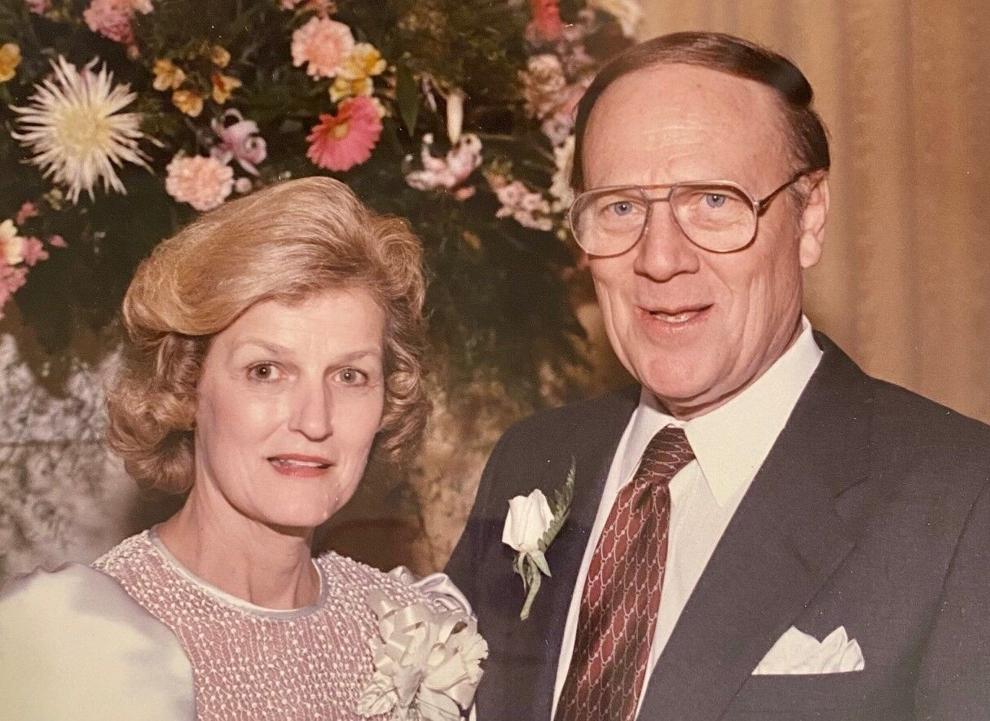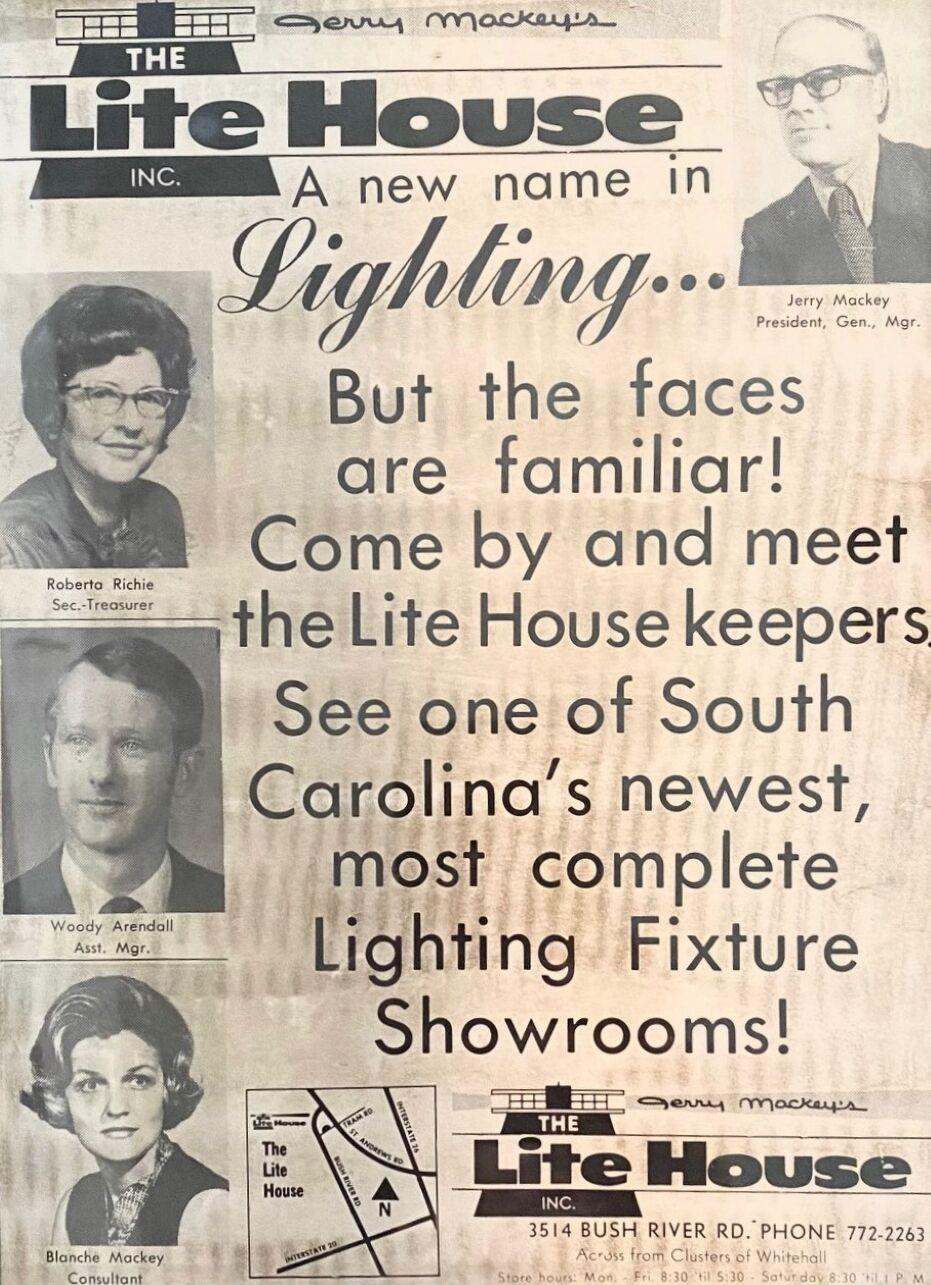 "At that time, Irmo was like living in the country, but Jerry had a vision for the growth to come," explained the Mackey's daughter, Jan Mackey Bonniville, who joined the family business within five years. "Jerry was a huge boat enthusiast, so 'Leading the way in lighting' evolved as the store's slogan, and they decided to use a lighthouse on all the advertising."
The store's early success led to the opening of a second showroom on Two Notch Road in 1982. Steve Foster joined the team as general manager of that location in 1993 and now manages day-to-day operations for the entire business. Locations in Charleston and Lexington and a smaller venture called J.J.'s Corner operated for brief periods in later years, but the two Columbia locations remained the business's guiding lights.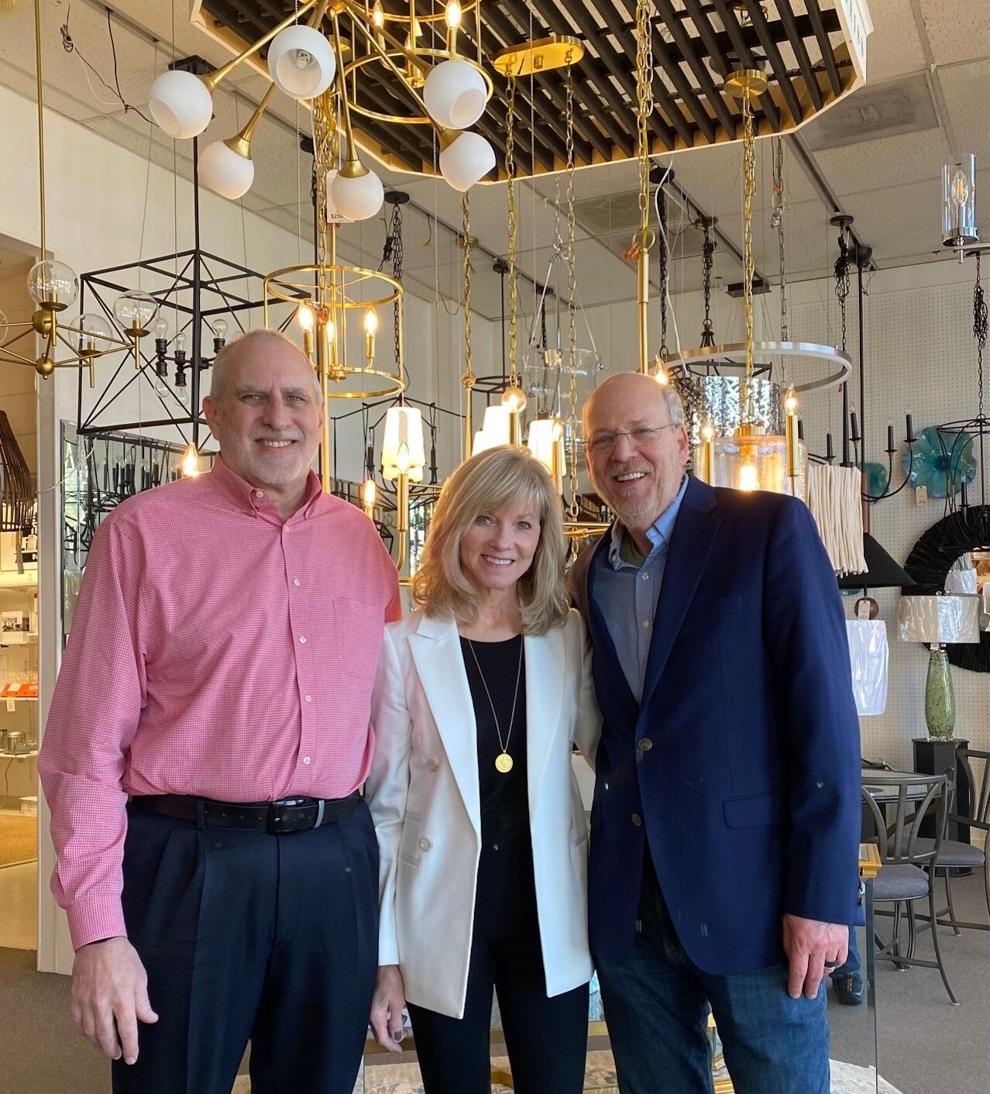 In-house inventory is a big reason for that half-century of success, according to Bonniville.
"What separates The Lite House from other lighting stores is the fact we stock our items," she said. "You can come in and walk out with your lighting and fan selections. There are no other lighting stores in the area that stock what they show. We have thousands of items in stock at a discount, and because they're right here in the building we can sell below internet prices."
Bonniville says the other reason The Lite House has kept its lights on for so long is expert customer service, including four trained lighting consultants with decades of experience staffing the showroom five days a week.
"They're always here to help with selections, and if you don't see what you want in the showroom, they can help you find something on TheLiteHouse.com," Bonniville said. "We've helped people and had their kids come back years later and help them, too."
While the torch has passed from generation to generation of The Lite House customers, the same is happening within family. Jerry Mackey died in 2018, leaving J.J. Mackey, Bonniville and Foster as owners. With J.J. Mackey's recent retirement, the team decided to close the Two Notch location and consolidate operations in The Lite House's original location on Bush River Road.
Decades later, Bonniville says she still enjoys the business because of the people she interacts with. "People come here either because they're redoing their home, or they're buying a new home. People are happy when they come in the store."