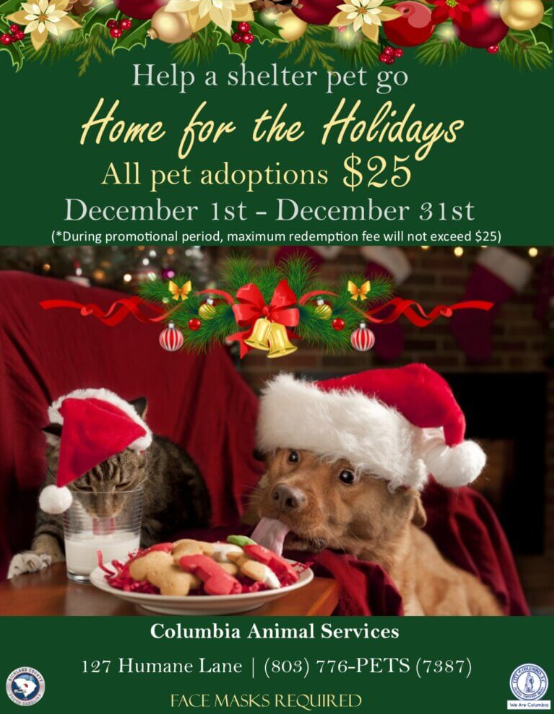 There's still enough time to welcome a new furry friend into the family before the end of the year.
Columbia Animal Services is continuing to offer its 'Home for the Holidays' Pet Adoption Special through Dec. 31.
All pets at the facility will be up for adoption for an adjusted price of $25.
COVID precautions are currently in-place inside the building, operating at a capacity of three people at once. Anyone planning to attend during the event should be prepared to wait in line. Masks or face coverings are required for entry.
Those interested should bring a valid ID with current address, and must be 18 or older. All cats must go home in a carrier - guests are asked to bring one of their own or they can purchase a $4 cardboard carrier at the time of adoption.
Columbia Animal Services is located at 127 Humane Ln.
View the pets up for adoption HERE.