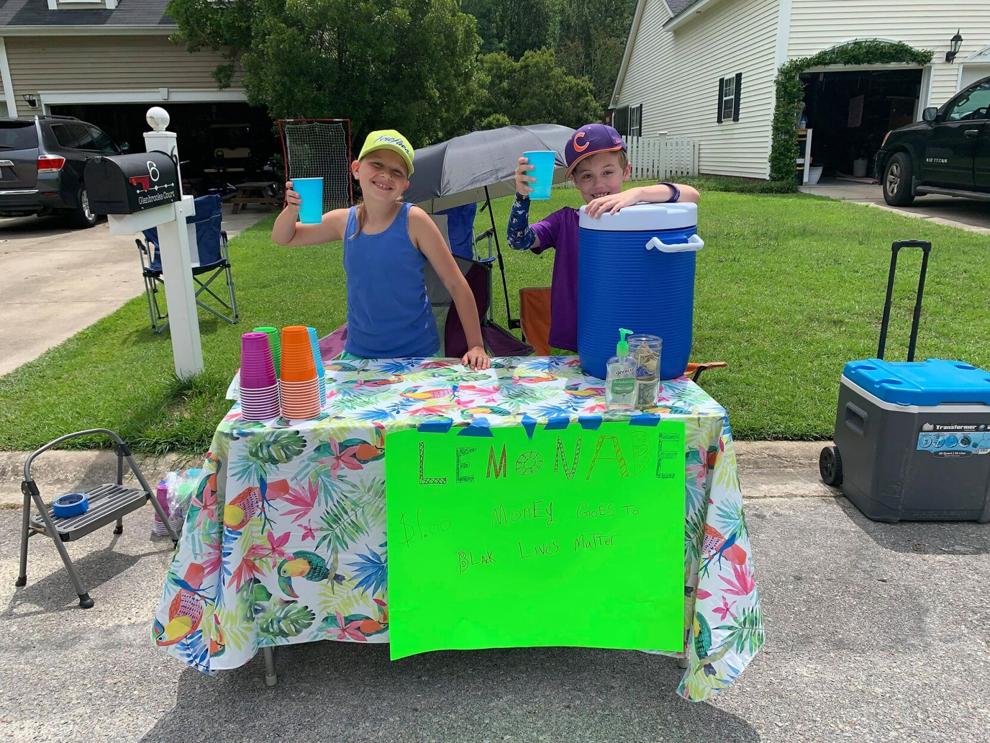 A young man in the Midlands proved this weekend that no matter what your age, you can find a way to stand up for what you believe and help others.
Dylan Cabe, 9, came to his father, Andy Cabe, on Thursday with a request. He wanted to do a lemonade stand in the family's Columbia neighborhood, and he wanted to donate all the proceeds to Black Lives Matter.
"With all these bad things going on, I thought of a lemonade stand and I just wanted to help out," Dylan said.
Andy Cabe was immediately on board, and supported Dylan as he made his preparations. Dylan's stand opened Saturday at noon outside the Cabe home, and the 9-year-old and a friend who lives nearby served up the lemonade until 2 p.m. They asked for $1 per cup, but many people gave more.
Others who could not be there in person sent donations to support the effort, and when the stand closed, Dylan had raised more than $1,200. All the money will go to Black Lives Matter, and Dylan's father was understandably proud of his little boy.
"We live in such a divisive world and I believe voices are being heard," Andy Cabe said. "I have little faith that I can change the minds of people my age, but I think I can make a difference by teaching my child diversity. His generation might be able to change the world where mine has failed."