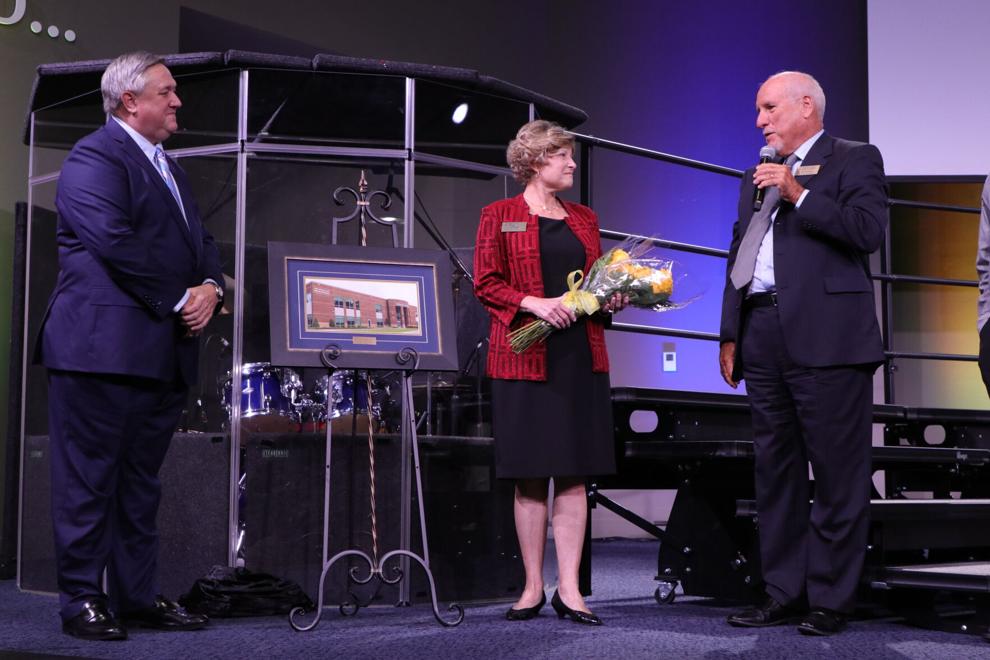 Students, faculty, local officials and school leaders gathered at Columbia International University Thursday to dedicate its Business School to John and Lyn Cook.
According to Lyn Cook, she and her husband have had a personal connection to the private Christian university for many years. Her husband attended Ben Lippen School - CIU's Christian grade school, their pastor was a graduate of CIU, and Lyn has been a board member at the university for the past 12 years.
"We very much align with the mission of this school," she said.
University officials said the Cooks' generous funding will be used to expand business programming, offer scholarships and host Christian business leaders for workshops and seminars.
The school of business is the university's largest undergraduate college, and the fastest-growing. Dean of the school, Scott Adams, said he spoke to the students about the significance of the dedication.
"We talked about being good stewards of the Cook name, and it's something I take very seriously, and it's our commitment to her [Lyn]," he said. "I know every single one of the students who gradates from this program is a world class student."
The Cooks are the owners of Cook's Pest Control, which has served homeowners and businesses across the Southeast for more than 90 years. The business has been awarded the National Torch Award from the Better Business Bureau, the highest award for business ethics in the nation.
All attendees were invited to stay for a reception in the school lobby to celebrate the dedication and ribbon cutting ceremony.