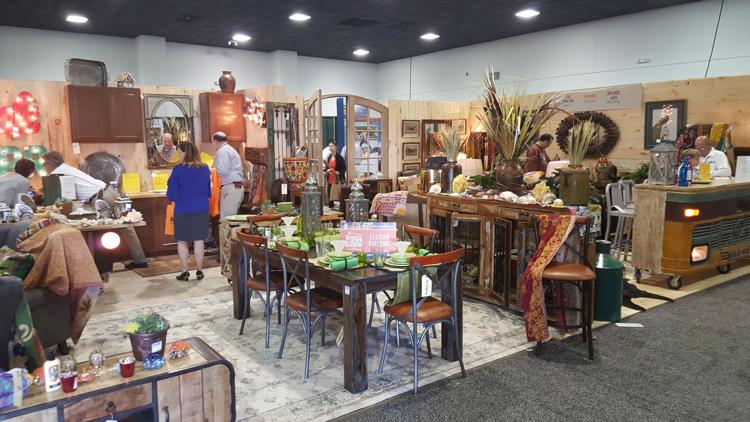 Midlands residents who are looking forward to doing some yard work or home improvements this spring will soon be flocking to Columbia.
The 54th annual Carolina Classic Home & Garden Show will be held during the weekend of March 13 through 15 at the South Carolina State Fairgrounds. The Home & Garden show is the largest exhibition of its kind in the Midlands. More than 250 construction, home improvement and outdoor product exhibits fill three of the fairgrounds buildings, plus an outdoor area.
Richland County deputies featured on the hit show "Live PD" will be on-site Saturday, March 14, along with Columbia firetrucks and firefighters, and fingerprinting for kids.
New at the show this year, there will be cooking demonstrations from three local chefs through a partnership with the Columbia Food & Wine Festival. There will also be outdoor cooking demonstrations from Weber Grills, Traeger Grills and Big Green Egg each day of the show.
In addition to many tried and true products, exhibitors will be displaying items new to the industry and to the Midlands. Guests will be able to get gardening tips from Master Gardeners, learn about remodeling and high-performance homes, and observe educational seminars each day on a variety of topics.
The opening day of the show will be free to everyone 55-years-old and up, from 11 a.m. to 7 p.m. There will be special presentations for guests throughout the day on the show stage. Military members will receive $2 off with valid ID. Tickets are $5 for adults, and children 14-and-under are free. More information can be found at BIAofCentralSC.com.