Morihiko Nakahara has been all over the world, and his accomplishments in the world of music mean he could easily choose to live anywhere. He has chosen Columbia and, this year has also committed to helping spread the word about his adopted city as an Experience Columbia SC Ambassador.
Nakahara is in his 15th season as music director of the South Carolina Philharmonic, and the native of Japan has become as much a part of Columbia as any Palmetto State native. He says he was drawn to the city from his very first visit, back in 2007.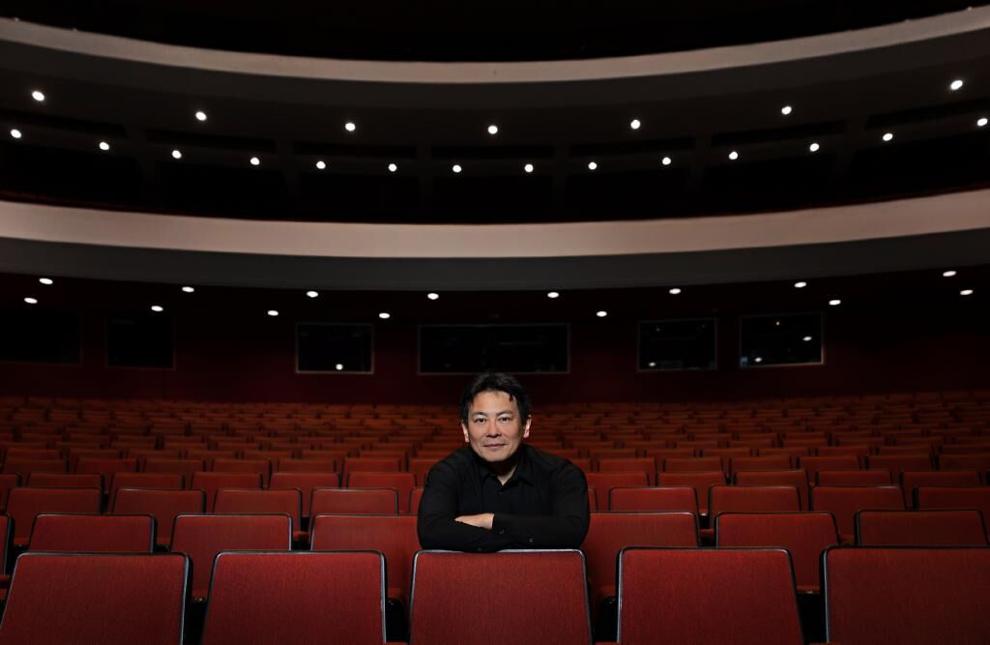 "I didn't know what to expect. I had lived in other parts of the country, but I just wasn't familiar with the scene here," he says of that first visit. "I was just so surprised, in a way, by how adventurous people here are. They're always kind of willing to try new things. And that goes to music, that goes to visual arts, that goes to cuisine, you know? So I just found here in Columbia such an appetite, so to speak, for cultural things. I think that's a blessing, really, that you don't necessarily encounter in many places. I was here for a week that first trip, and I really fell in love with the city."
Nakahara is a passionate believer in audience development and music education for all and a dedicated ambassador for classical music. He has worked hard to attract a broader audience to the South Carolina Philharmonic and to classical music in general.
"I think sometimes there's sort of a stigma around it, right? A lot of people think, 'Well, we didn't learn it in school. Is that something we're going to enjoy?' But nowadays, I think there are so many entry points and connection points with various people in the community through music," he said.
Nakahara has made many local media appearances to promote the Philharmonic, so his new role as an ambassador for Columbia seems to be a natural fit.
"It's a great place," he says when asked about Columbia. "People nationally tend to talk about our neighbors in Charleston, our neighbors in the mountains in Greenville and so on. But I think Columbia has done such a great job to really emphasize its positive quality and its appeal. And a lot of that appeal comes from its people."
A world traveler, Nakahara says Columbia is an underrated food destination, and when friends from afar visit, they are pleasantly surprised by the restaurants. He mentions Bourbon and Motor Supply and says he has developed a love for shrimp and grits, a dish unfamiliar to him before he came to Columbia. He also says Inayaka impressed him on his very first visit.
"When people from other parts of the U.S. think of great Japanese food, Columbia, South Carolina, might not be on the top of that list," he says with a smile. "But I was so impressed. I'm still friends with some of those people who run that restaurant, and I go there as often as I can."
Nakahara says that as someone who moved to Columbia as an adult, he found it a very welcoming place.
"We tend to use the term Southern hospitality, and I didn't really know what that meant until I got here," he says. "It is quite a difference from some other parts of the country. From the very first time I was here, I felt like I was really well taken care of."
As the destination marketing organization for the region, which began as the Greater Columbia Convention & Visitors Bureau in 1984, Experience Columbia SC's purpose is to inspire travel to the region, to help drive economic impact to local hospitality businesses like restaurants, hotels, attractions, shops, and more.
In order to become a great destination for visitors, it is important to first appeal to local residents, which is what sparked Experience Columbia SC to create a Local Ambassador Program to help lead the charge.
"Our ambassador program provides potential visitors the opportunity to see how locals enjoy the Columbia area and shows them how to create those experiences during their trip. Our 2023 ambassadors have a diverse array of interests and ways they enjoy Columbia that we hope will resonate with our future visitors," said Kelly Barbrey, Experience Columbia SC vice president of marketing and communications.
To read more about the program, visit experiencecolumbiasc.com/ambassadors.