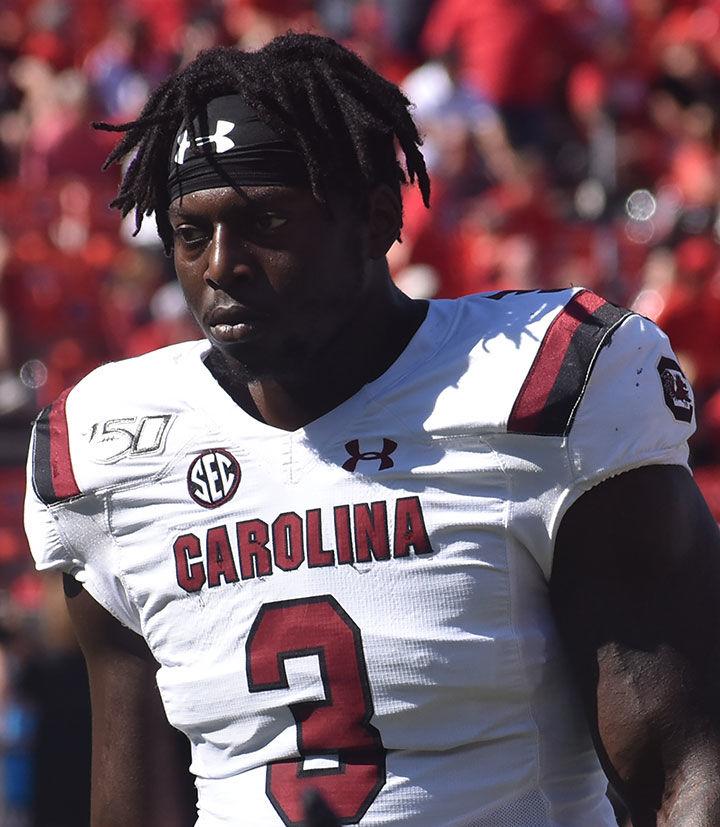 After a sluggish start to the season, the South Carolina Gamecocks have found new life under fourth-year head coach Will Muschamp in the month of October.
South Carolina secured their first conference win against Kentucky on Sep. 28, which was followed by a historic upset over No. 3 Georgia 20-17 in Athens, setting the tone for a noon matchup against the No. 9 Florida Gators at Williams-Brice Stadium this Saturday.
This weekend, the Gamecocks hope to continue the revenge tour, Muschamp aims to defeat his former school, No. 9 Florida, who has a 6-1 (3-1, SEC) record.
A win would give South Carolina a tiebreaker over both Georgia and Florida and advance their chances of winning the SEC Eastern Division and qualifying for the SEC Championship.
To win the game, the 3-3 (2-2 SEC) Gamecocks will likely need to follow a similar formula: take care of the football, control the running game, and play excellent defense.
Starting freshman quarterback Ryan Hillinski is expected to be healthy for the game, which should be crucial for the Gamecocks. As the starter, he's thrown for 1,028 yards, six touchdowns, and three interceptions. He'll be targeting WR Bryan Edwards, WR Shi Smith, and TE Kyle Markaway, who combine for 64.5 percent of South Carolina's total reception yards this season.
Passing will be important for South Carolina's offense, but it's undeniable that limiting turnovers and establishing a consistent rushing attack have been the bread and butter for the Gamecocks' recent success.
If South Carolina is to defeat their second top ten opponent in a row, they'll need to continue the trend.
The Gamecocks entered last week's game ranked 90th in the country in turnover margin. They exited as 43rd. Hillinski's help has played a huge role, as he hasn't thrown an interception since Sep. 21 at Missouri.
Establishing a consistent rushing attack will also be critical. Since the start of the Hillinski era, South Carolina is 3-0 when they have more rushing attempts, and 0-2 when they have more passing attempts.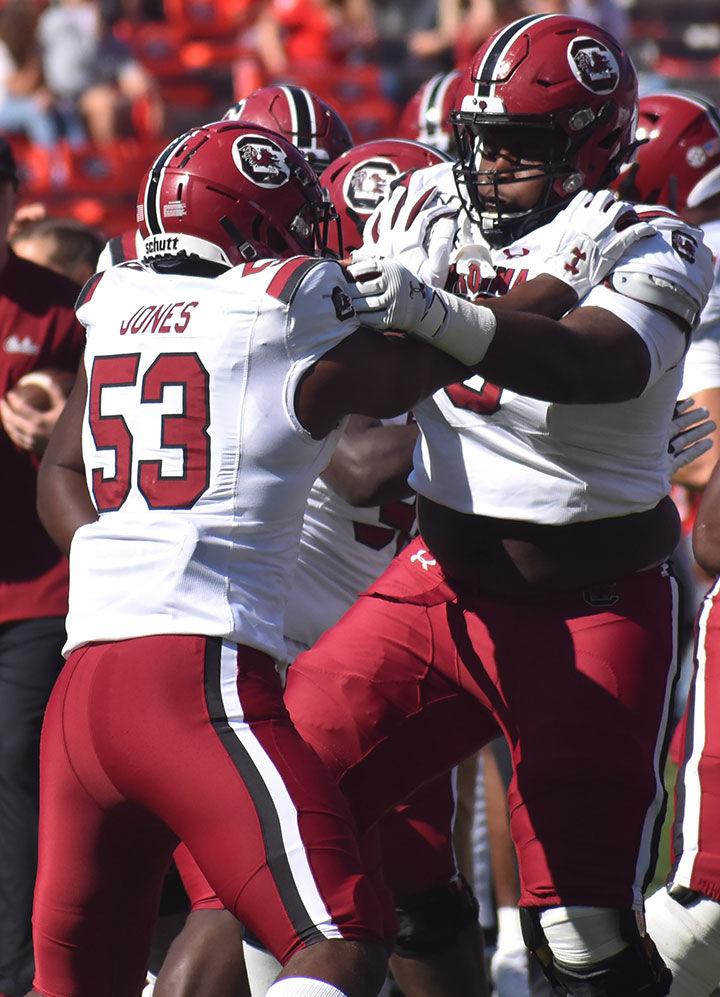 Seniors Rico Dowdle (449 yards, four touchdowns) and Tavien Feaster (317 yards, three touchdowns) will be asked to step up once again.
Regardless of South Carolina's recent success, moving the football against Florida shouldn't be a simple task. Florida's defense has been dominant so far, leading the SEC in forced turnovers, sacks, and tackles for loss.
The good news for the Gamecocks is the Gators could be shorthanded, as defensive ends Jonathan Greenard (four sacks) and Jabari Zuniga (three sacks) are expected to be game time decisions.
When Florida is on offense, they'll turn to junior quarterback Kyle Trask. Like Hillinksi, he was not the original starter, but he is performing well, averaging 279 yards per game in his last three starts.
Trask had a breakout performance at No. 5 LSU on Oct. 12, completing 23 of 39 passes for 310 yards. The Gators are third in the SEC in average passing yards per game, with a total of 291.3.
Trask has a host of receivers to throw the ball to, as Florida is one of five teams with five pass catchers with 200-plus yards and a touchdown this season. He will be looking to take advantage of a Gamecocks' secondary that is ranked 98th nationally with 259.0 yards allowed per game.
The group is led by sophomore tight end Kyle Pitts (331 yards, three touchdowns) and senior Van Jefferson (331 yards, three touchdowns).
On the other hand, South Carolina is hoping they can stop running backs Lamical Perine (392 yards, four touchdowns) and Dameon Pierce (161 yards, two touchdowns.)
Behind a raucous home atmosphere and improved rushing defense, the Gamecocks could exploit the Gators' rushing offense, which is ranked 93rd overall in the nation. Ernest Jones, a sophomore linebacker who is second in the SEC with 50 overall tackles, is looking forward to the game. "Our fans, we're expecting them to be jacked, ready to go Saturday. It's going to be another really good game," he said.
One factor that should be considered for the game that nobody has been talking about? A heavy downpour is expected, as there's a 100 percent projected chance of rain. The last time that South Carolina played in a monsoon, they came out victorious, defeating Missouri 37-35 last season.