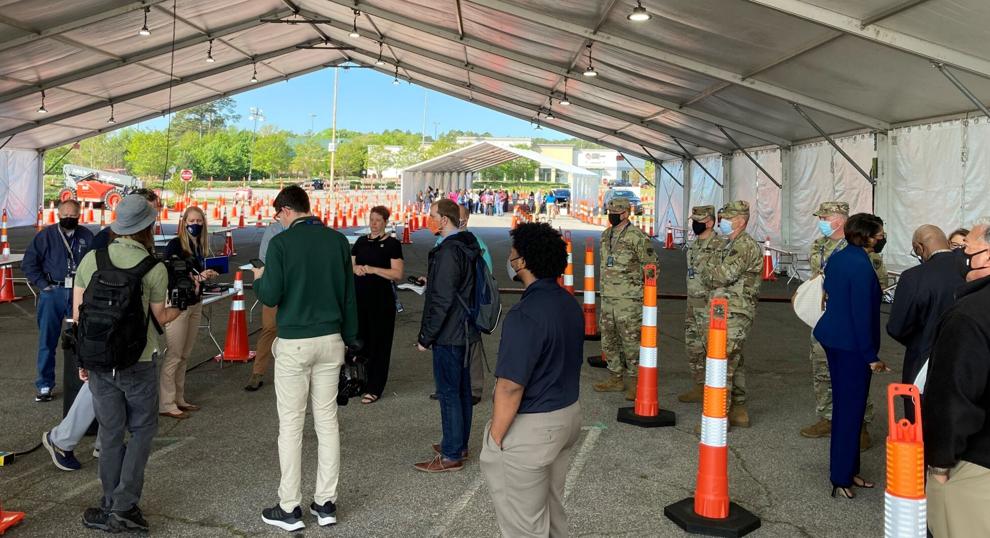 Officials from SCDHEC notified the public Tuesday that residents can now choose between getting the single-dose Janssen (Johnson & Johnson) vaccine or the two-dose Pfizer vaccine at the COVID-19 Community Vaccination Center at Columbia Place Mall, beginning Wednesday.
The clinic opened April 14 and is operating through June 9, making free vaccines available to everyone 12 and older from 7 a.m. to 7 p.m., seven days a week. No appointment, insurance, ID, or documentation is required, and individuals can walk-in or drive-through to receive their shot.
The single-dose Janssen vaccine is approved for those 18 and older, and the two-dose Pfizer vaccine is approved for those 12 and older. Learn more about the different COVID-19 vaccines from the U.S. Centers for Disease Control and Prevention here.
DHEC staff at the site are assisting residents who choose the Pfizer vaccine with scheduling their second-dose appointments, so they know where and when to go for their second shot.
The latest COVID-19 vaccine information can be found at scdhec.gov/vaxfacts.