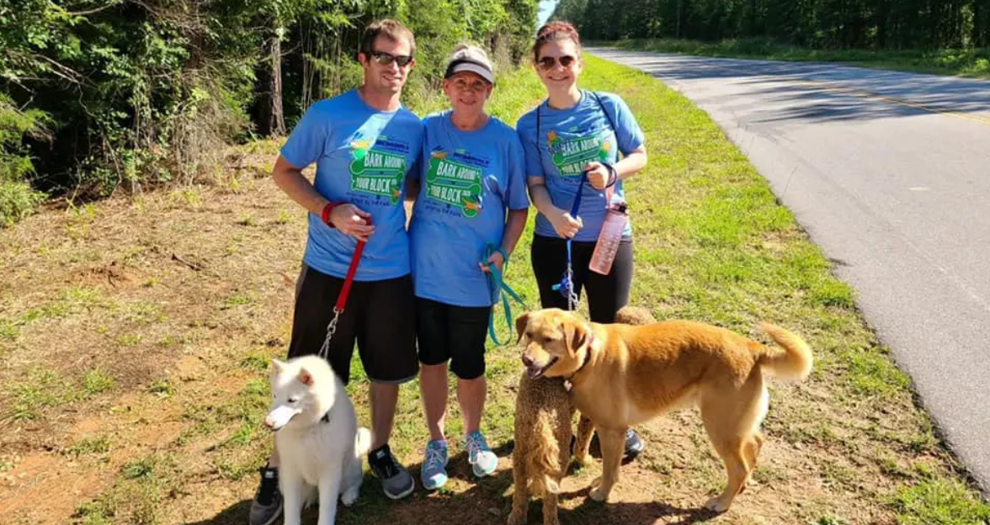 Pet lovers in the Midlands: here's a chance to show your commitment to animals in need.
McDaniels Subaru of Columbia is sponsoring Bark Around Your Block 2021 Saturday. The event's purpose is to raise money for homeless cats and dogs, an effort coordinated by Pawmettolifeline.org.
A "no-kill" organization, Pawmetto Lifeline takes in abandoned or donated pets and gives them any medical treatment necessary to keep them alive. According to CEO Denise Wilkerson, "Bark Around Your Block" is the organization's second-biggest fundraising event and helps cover the yearly cost for treating sick pets.
"It really has a big impact financially on our ability to serve the homeless pets that come into our care," Wilkinson said. "We are probably taking in about 3,000 pets a year and, unfortunately, those pets are not healthy and they need a lot of medical care."
Bark Around Your Block started 12 years ago originally as a small-scale event where groups walked their dogs through Finlay Park, Wilkinson said. It eventually expanded into a large festival/parade held at Saluda Shoals Park.
Due to COVID-19, the event was modified last year where participants formed teams or a "block paw-ty" to walk around their respective neighborhoods with their pet on a leash while displaying a special T-shirt.
This year's Bark Around Your Block will take a similar approach. Registration is $35 per person (free for children 12 and under) and includes a T-shirt, reusable bag and goodies. Those items can be picked up at the Pawmetto Lifeline facility at 1275 Bower Pkwy in Columbia from 10 a.m. to 6 p.m. Friday.
"We're asking all of our supporters to wear our T-shirts on April 24 and represent the homeless pets in South Carolina and show your support," Wilkinson said.
Gift donations of $35, $60, $120 or any amount can also be made by visiting barkaroundyourblock.org.
As of Thursday, an estimated 67 teams have registered for the event. Bark Around Your Block 2021 has raised $108,670 with the goal of reaching $150,000. Wilkinson said they've also looked to raise an additional $195,000 from corporate sponsorship.