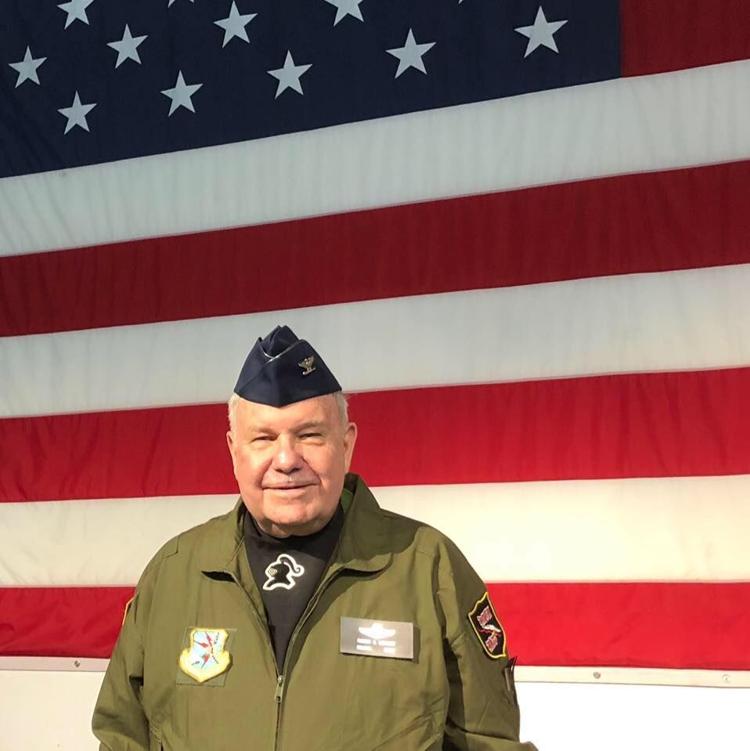 Retired US Air Force Colonel Ron Bartlett served from 1968 to 1995. Bartlett is originally from the Bronx, New York.
At the age of 13, he met the woman who would become his wife, Carolyn, at a school dance. After high school, the couple got married and have been together more than 50 years. "Our friends would often say we can't see one of you without the other, because we went everywhere together," he said.
Bartlett enlisted in the Air Force to avoid carrying an M-16 in the jungles of Vietnam. He ended up as a navigation officer on B-52s. Though he avoided the jungles, he flew over 100 combat missions throughout his career and earned the Distinguished Flying Cross. The award is given to flight crew members who stood out in combat flight operations by heroism and extraordinary achievements. Flying more than 80 missions in Vietnam, Bartlett flew two combat missions in the Linebacker 2 campaign, which is credited with bringing an end to the Vietnam War and secured the release of 591 American prisoners of war.
Flying high in the sky does not guarantee safe return. The North Vietnamese military and Vietcong were well equipped with anti-aircraft weaponry. "All of us were happy to have the same number of takeoffs and landings," he said. "We lost 15 planes, four-to-six man crews, while in Vietnam. Some good men and close friends." Bartlett works hard to ensure those men's stories are not forgotten. He travels and speaks about the men who flew over Vietnam, playing recorded radio transmissions of planes being hit, and going down.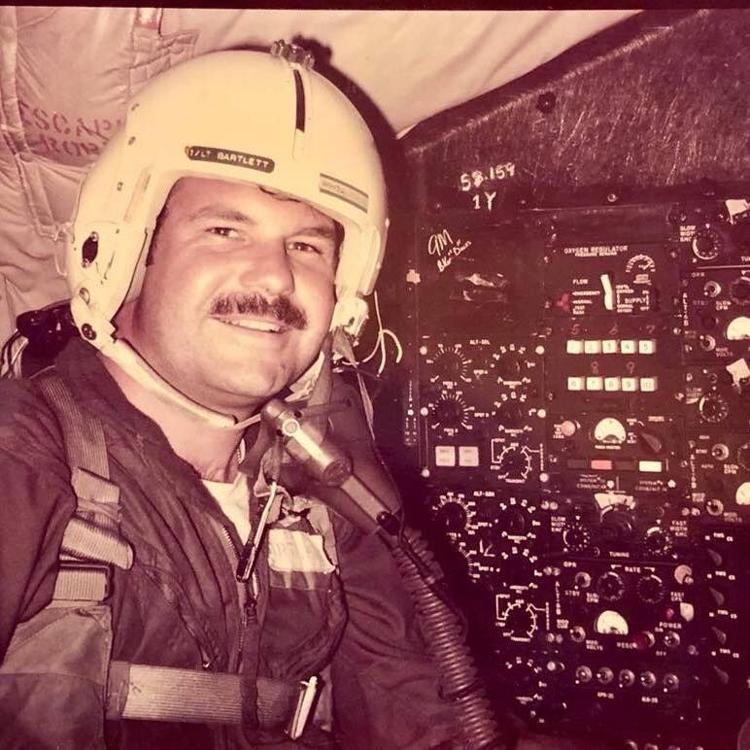 Adding to his long list of accomplishments, Bartlett gained a masters degree in International Relations while serving in the military. He jokingly explained, "It was really hard getting a degree while serving. Some nights when classes were held, I had to go fly for training, so my wife would sit in on the classes and take notes for me. I would come out of a class with a page or two of notes, and she would come out with around 12 pages! We jokingly say that she earned that masters."
Bartlett now serves as the Treasurer of the Red River Valley Association. The association was created in the skies over Vietnam and accepted members who had flown combat operations north of the Red River.
Today, any aviator of the US Military can join the Red River Valley Association and assist the organization in giving back to the family members of aviators killed in action or training accidents through scholarships and grants.
Learn more about Bartlett this week on 943TheDude.com/SoldierSalute.