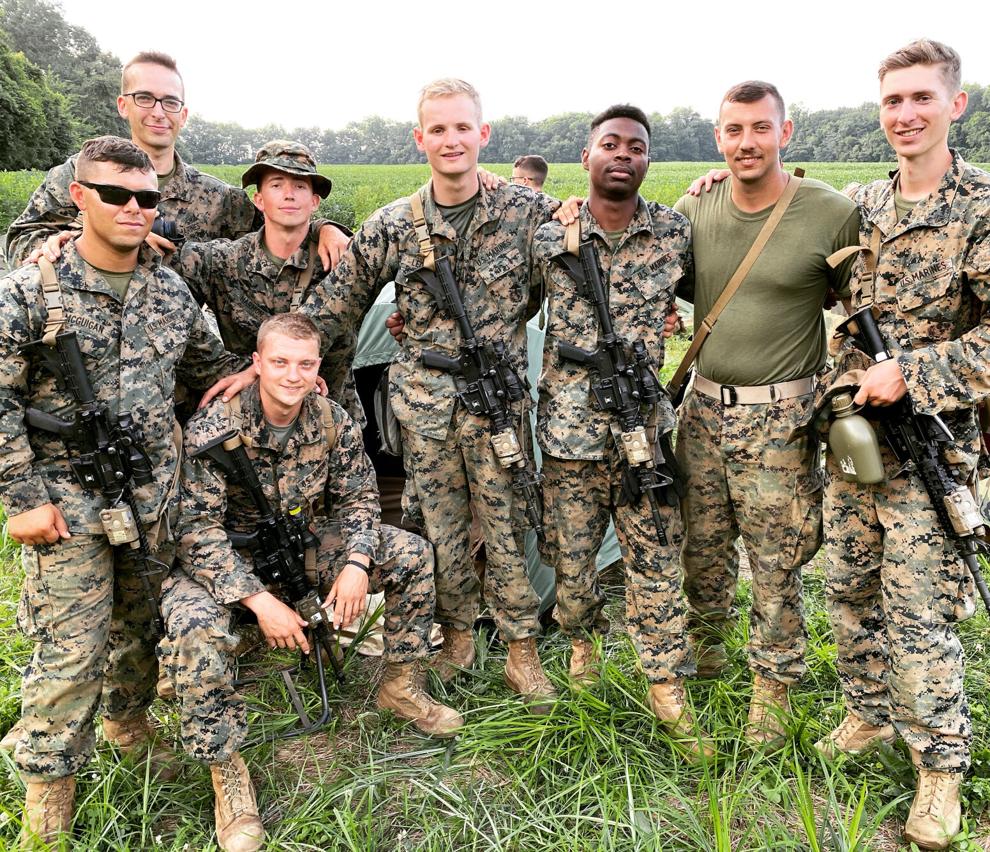 Corporal Austin LeQuire has been serving in the U.S. Marine Corps reserves for the last five years. He serves as a combat engineer in Knoxville, TN.
On the civilian side, LeQuire races sport bikes and has raced on multiple circuits. He joked about the Marine Corps sparking his passion in fast motorcycles.
"I went through the typical Marine Corps bootcamp break-up," LeQuire said. "I was all down and what not, a friend of mine asked if I wanted to ride his bike. I said sure, why not? And fell in love."
LeQuire recently completed annual training at Fort Campbell where he led multiple demo and night operations. He said he was excited to get back to training. It was the first time in almost two years he and his fellow Marines were able to "blow stuff up" again.
Engineers' main jobs are to, "build stuff and blow stuff up," LeQuire said. "Between C4 and TNT and I don't know how many blasting caps, we were able to put some mean holes in the dirt."
Learn more about him this week on 94.3 The Dude.