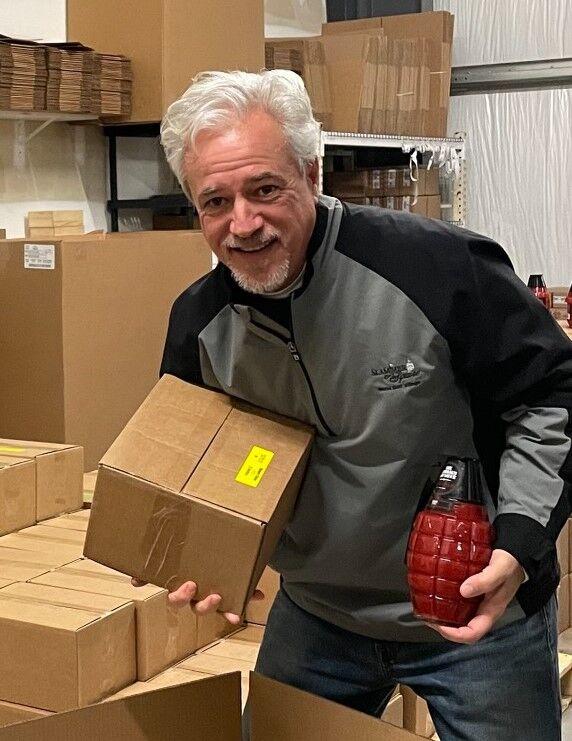 Dan Ballister is a resident of Columbia, was born in New York, and is admittedly a die hard Buffalo Bills fan. He served in the United States Navy as a Surface Warfare Officer from 1986 to 1991.
As a child, Ballister's father served in the U.S Air Force Reserves. He always admired his father's dedication and devotion to his men and the team aspect that the military brings.
"As a kid when dad would come home from his weekend of duty, this superhero guy to us, we just thought it was so cool. Being a part of something, a part of a team. Eventually when I got older, I decided I wanted to be on the team too," he said.
Ballister got his chance to be a part of the team, but his tryouts were more difficult than most. Taking on physical, mental and academic hardships, Ballister graduated from the U.S Naval Academy in Annapolis Maryland, the second-oldest of the five U.S Service Academies. Established in 1845, the Naval Academy educates and commissions officers into the United States Navy and Marine Corps. It is common for applicants of the academy to need a nomination by a member of Congress to attend the school.
"It was definitely the hardest thing I've ever done in my life," Ballister said. "I learned so much there that stuck with me all my life, and I made the greatest friends."
After leaving the Naval Academy, he commissioned as a Surface Warfare Officer and reported to his duty station. He spent most of his five years of service at sea. Ballister said his time at sea is an experience he will never stop missing.
"When you are in the open water, traveling 12 knots through 10 foot swells, the smell of the sea, you haven't seen land for days, the rising sun, It can be a really magical place. I don't think anyone who's ever been at sea doesn't miss it."
Ballister's friendships from the service and the Naval Academy have stood the tests of time, so much so, that many of his fellow classmates teamed up to bring a new idea to a growing market. At an annual gathering for the Navy V.S Army football game in 2012, Ballister and his classmates decided on a new business that's bigger mission would be to give back a meaningful percentage of profits to help military and veteran families.
"One of my friends, we call him The General, was cooking hot wings for the tailgate, and someone said 'that guy deserves his own hot sauce company.'" The friend he referred to is a current Lieutenant General in the United States Marine Corps, who asked Ballister to not reveal his name since he was unwilling to take any credit for the idea.
The General's Hot Sauce has since become a much bigger dream, shipping product to all 50 states and six different countries. The company uses only high quality peppers grown in America for their sauces. While the hot sauce industry standard is 20 percent peppers per bottle, The General's Hot Sauce has an average of 86 percent per bottle. Highlighting the company's background and mission, they use a custom and distinctive hand grenade-shaped bottle made of glass.
Learn more about Ballister this week on 943TheDude.com/SoldierSalute.