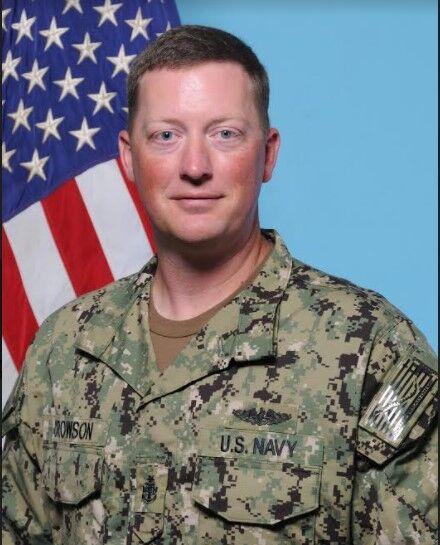 Machinist Mate Senior Chief Petty Officer Jim Crowson has been serving in the U.S. Navy for 23 years and counting. The Senior Chief has no plans of retiring and said he will gladly serve for as long as the Navy will let him.
"I'm going to stay until they kick me out. I look forward to a retirement ceremony for my kids and my wife… a culmination of all the birthday parties and events I missed, this is what it was for." said Crowson.
He loves the people with which he gets to serve, and no matter the good or bad days, he prides himself on having fun doing what he loves.
"If you're having a bad day, we won't let you make all of our day bad. If we're all having a good day, we're all rolling. It's such a fun job and it's no different from a civilian place of employment. We all have good and bad days at work," he said.
Crowson also said he loves being able to work with and inspire youth. His favorite part about the job is seeing the guys who have served under him get promoted and do great things in their careers.
"I've had the privilege of being in long enough now and watching guys who were under me go the officer route and now they're people I could potentially serve under. I've been able to be some of these guys first salute when they graduate from OCS (Officer Candidate School) and it's amazing just how far they've come," he said.
According to Crowson, one of his most memorable career moments was 9/11 while he was on a submarine headed home. He said he had no clue what happened until an inspection team came onboard a short time after with newspaper clippings.
"My wife and I were supposed to get married and all we get on submarine deployments are eight 50-word telegrams. September 11 happens, and we got extended at sea and I had no idea when I was going to be able to go home." said Crowson.
Learn more about him this week on 943TheDude.com/SoldierSalute.