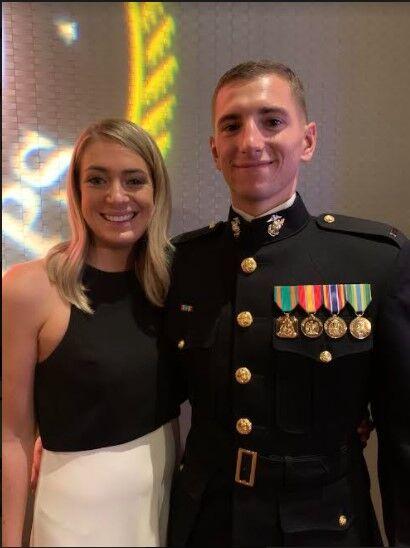 Captain Camden Smith is the Company Commander for Engineer Company D. 4th CEB. He recently underwent an annual training and spent two weeks at Fort Campbell.
"It was nice to knock the dust off due to COVID and get back to training," said CPT Smith. "We were able to shoot a couple ranges and do some demo as well as some infantry tactics and setting in fighting holes."
Outside of the Marine Corps, Smith is a full-time student and studying to obtain his MBA. While Smith is unsure of what his career will be after graduation, he's very sure of his Marine Corps job.
"It's great to be able to train and watch these guys grow as Marines and young men," he said. "I'd love to do as much time as I can to lead these men and serve in the Marine Corps."
Smith talked about why he chose the military operation specialty as a combat engineer and really what drew him to being a Devil Dog over being a part of one of the other branches.
"I really liked the discipline and higher PT standards and when I learned about being able to shoot a lot and do a lot of demo, it really got my attention about being an Engineer," said Smith. "I love the job and was fortunate enough to get it."
Learn more about Smith this week on 94.3 The Dude.