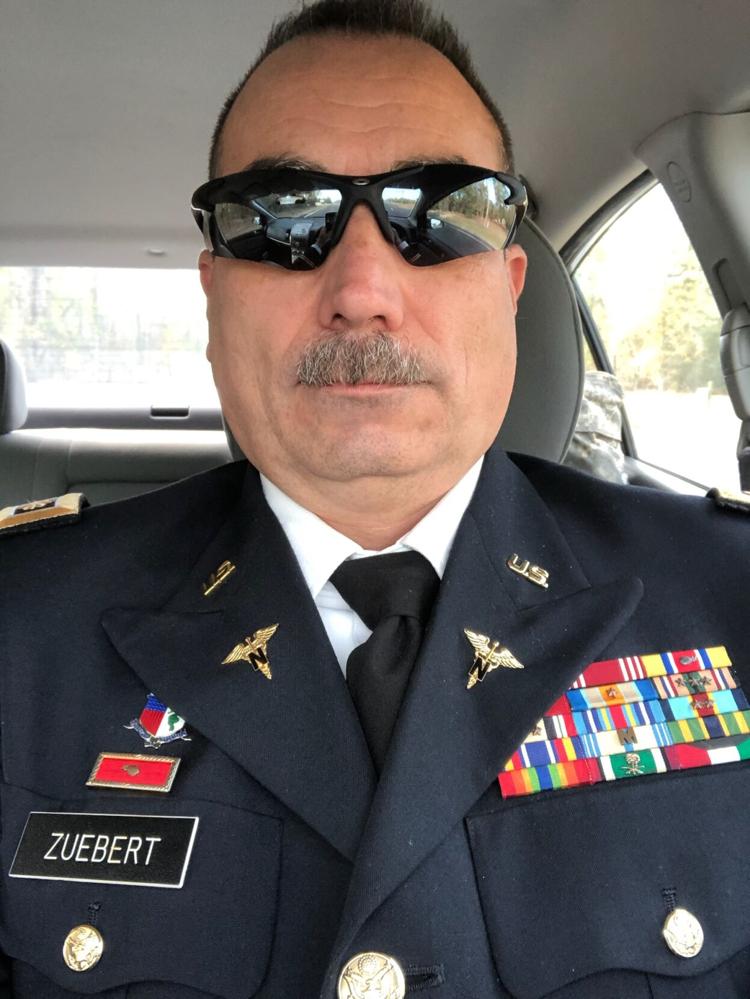 Major Garry Zuebert has served in the United States Army for more than 20 years. His career began when he joined the South Carolina Army National Guard.
"I decided to join the Army when I was about 15-years-old. I wanted to give back to the country that has given me so much," he said. Zuebert felt it was important to continue his family's tradition of military service, which goes back to his great grandfather.
Zuebert only stayed in the SCNG for a year and a half. After seeing what service was like, he decided to give it his full attention and went on active duty.
He was deployed to the Gulf War with the seventh transportation group for a full year. Upon his return, Zuebert decided he wanted even more out of the military. He made the job change to a combat medic.
Combat medic and corpsman are some of the most difficult jobs the military has to offer. Medics are a part of infantry units and are required to fight the enemy alongside infantry, as well as tend to their wounds in the quickest manner possible. The well being of their comrades is often put in their hands, and their battlefield care can be the difference between life and death. Zuebert knows too well the struggle of trying to save the life of his fellow soldiers.
"I had this one guy. He walked over an IED and had a catastrophic injury. We did everything we could to save him, as far forward in battle as we were. We performed some battlefield surgery on him and got him to a medivac helicopter. I found out later that he unfortunately didn't make it."
Still wanting more out of his military experience, Zuebert decided to take a step in leadership, leaving the enlisted side of the military and becoming a commissioned officer. He was commissioned in 2000 as a 2nd Lieutenant. Though he was proud of the accomplishment, it was a difficult transition.
He comically explained, "My first evaluation as an officer said 'Lt. Zuebert has trouble adjusting from enlisted to officer!' But both sides have their pros and cons."
Learn more about Zuebert's story at 943TheDude.com/soldiersalute