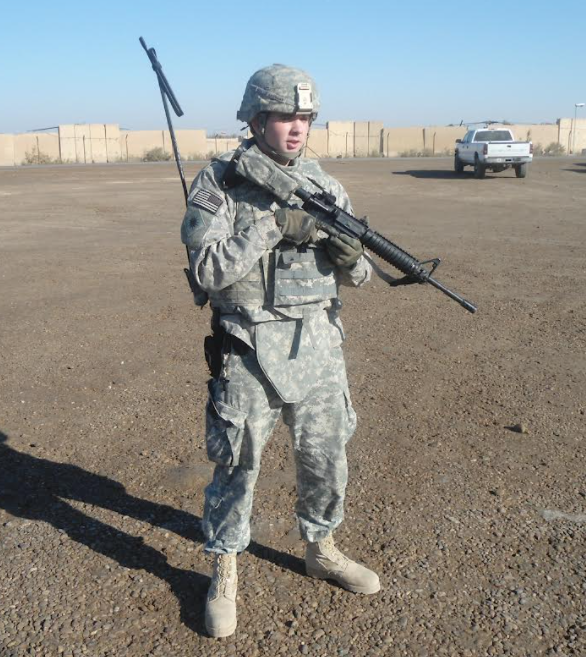 Staff Sergeant Carter Lybrand has served in the South Carolina National Guard for 12 years and counting.
Lybrand is currently an 89B, Ammunition Specialist with 1/151 Attack and Reconnaissance Battalion. He is in charge of all ordinance through his unit from conventional ammunition for small firearms all the way to explosives and large rockets. Lybrand deployed to Iraq in 2011 and 2012 where he was at Camp Taji.
Additionally, he is also a veteran of the Warrior PATHH Program at The Big Red Barn Retreat in Blythewood. He will soon begin working there and helping other veterans and first responders who struggle with their own internal battles.
"I had my own doubts at first, but I'm here to tell every single veteran who thinks there is no help out there, there is," Lybrand said. "The Warrior PATHH truly changed my life and I look forward to being a part of changing others' lives."
Two and a half years ago, Lybrand quit his job and started playing music full-time. He is the lead singer and guitar player for the Carter Lybrand Band. They have createad music videos and all his original music can be found on all streaming services.
"I came home one day and my wife was like if you're going to do it, you need to do it," said Lybrand. "So I quit my job and started playing all the time and it's been awesome, and the bills are paid."
Learn more about Lybrand this week on 94.3 The Dude.