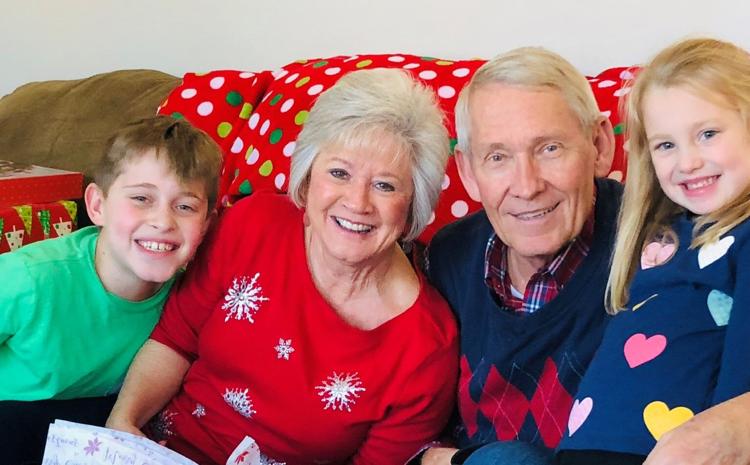 Retired Lieutenant Colonel Martin Riser spent more than 20 years in the military. Riser first joined the US Army in the late 60s as a communication specialist.
He initially served eight years then decided to leave the military. However, that became only the beginning of his time of service.
"Leaving the military was the only thing I had ever quit in my life and I was just filled with regret," he said. This is where his life of service truly started.
Riser decided to pursue a pastoral career in the church, and preached for many years. When he graduated from the ministry, he received a letter in the mail from the US Army, inviting him back to the service with a commission in the chaplain's corps.
"I felt like God was giving me a second chance to serve, so I answered his call," he said.
The chaplain is a coveted and respected military occupation. Service men and women hold their unit's chaplains in high regard as their spiritual confidant and mentor. Chaplains conduct religious services and provide counseling for their troops, in any circumstance. Many chaplains have been posthumously awarded the Medal of Honor for actions in combat, rendering medical aid to those wounded, and administering fallen soldiers their last rights under intense enemy fire. They do it all without even carrying a weapon.
Riser is another example of a chaplain who braved enemy fire to ensure his soldiers received the word of God.
"I had over 900 soldiers in my unit. My commander in Fallujah told me 'Chaplain, we are fighting out here, I can't bring my men to the church, I need you to take the word to them. So that's what I did," he said.
Riser was given a helicopter and flew all over the western sector of Iraq, providing services, sometimes five-to-six a day, to the men and women deployed there. Believing he was right where God wanted him to be, he attached himself to many combat patrols and re-supply missions, taking fire and IED blasts on multiple occasions.
Riser was awarded a Bronze Star and combat action badge for his bravery and service in Iraq. He is one of only two chaplains in the South Carolina Army National Guard to be awarded a combat action badge.
His service in the military and experiences in Iraq gave Riser a great appreciation for what he has. "It made me a better man. It made me a better preacher. I do my best to try and teach how grateful and appreciative we all should be. When someone tells me they're having a bad day, I try to cheer them up and I always say 'I'm having a great day, not one person tried to shoot at me today!'" Riser comically explained.
Learn more about Riser this week on 943TheDude.com/SoldierSalute.