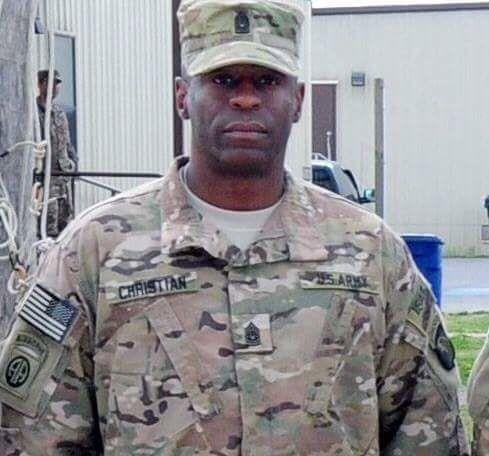 Some may recognize retired Command Sergeant Major Lamont Christian as the former CSM of Fort Jackson. When he retired two years ago, Christian chose to stay here in the Palmetto state.
Originally from Brooklyn, Christian grew up in a single-parent home with his mother. Eventually, his step father entered his life and changed it for the better.
"My father came into our life and decided that he wanted to marry us, my mother and I. So we relocated from New York to Fayetteville, North Carolina, where my father was serving in the 82nd Airborne," he said. Christian originally wanted nothing to do with the military. His step-father was always deploying or training, which Christian said was a turn off for the idea of service.
Eventually he came around and decided to take the leap. Infantry was the decided job. It would suit Christian well, with multiple combat deployments, completion of ranger school, jump school, and much more.
"I originally joined for the educational benefits," he said. It was at US Army parachute jump school that Christian realized the powerful brotherhood and camaraderie of service.
Fast forward to 2018, Christian retired as the CSM of Ft. Jackson. His career path has now taken him to helping veterans in the community suffering from post traumatic stress, but making the decision to continue serving his fellow veterans came from a somber day.
"About two months after I retired, my youngest daughter took her own life. She was only 22. So much life ahead of her. It was then that I realized no matter our background, we all struggle with something," he said.
Now the Director of the Warrior PATHH program at the Big Red Barn Retreat, many refer to Christian as a "Warrior Monk," as he brings years of wisdom, combat experience, leadership experience along with a rare and extreme level of compassion to the veterans of the Big Red Barn Retreat.
Learn more about Christian's story at 943TheDude.com/SoldierSalute.