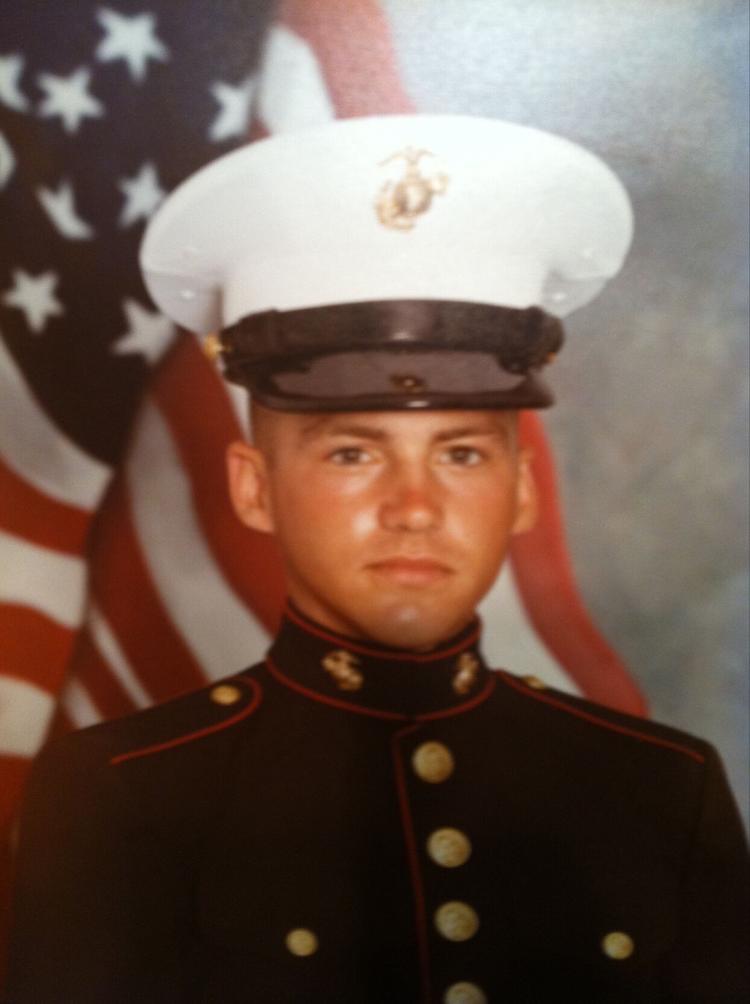 Retired Gunnery Sergeant Richard Catoe is originally from Kershaw County. He decided to join the Marine Corps after a friend first decided to join. Though he did not know exactly what he was getting into, Catoe traveled the world, saw more than 30 different countries, deployed to multiple combat zones and served 20 years.
Catoe originally wanted to work in a technical field. When he reported to military entrance processing, he discovered he was color blind. "I had no idea I was color blind until I got to MEPs. That really limited the amount of jobs I qualified for," he said. Catoe then decided to sign up as an infantry mortarman.
A mortarman is an essential part of the infantry. They are tasked with providing indirect fire support, much like artillery but on a smaller unit scale, to infantry units in close combat. Catoe and his fellow mortarmen were equipped with the 60mm mortar which is a smaller handheld, versatile system, and the 81mm mortar system which is much larger, capable of longer distances and greater damage.
In addition to using trigonometry and handling explosive material, mortarmen's jobs are also physically grueling. Catoe carried his weapon system everywhere he went. The 81mm mortar system can collectively weigh more than 100 lbs.
"The recruiter told me how cool being a mortarman is," Catoe comically explained. "They [recruiters] didn't say one word about walking around everywhere with those heavy things!"
Catoe achieved one of the most coveted ranks in the enlisted side of the Marine Corps when he became a Gunnery Sergeant. Commonly referred to as a "gunny," Gunnery Sergeants are the backbone of a company-level unit. Gunnys oversee the welfare of hundreds of Marines and sailors.
"As a company Gunnery Sergeant you are always going. You have to plan constantly, acquire the gear the company needs, maintain troop welfare. It's a tough job but I loved being a Gunny," he said.
Learn more about Catoe's story this week on 943TheDude.com/SoldierSalute.