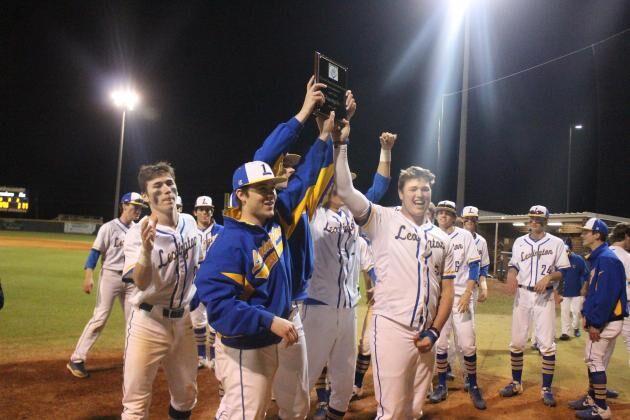 The impending arrival of high school baseball finds Midlands teams ranked among the state's best.
A total of 11 teams from Lexington, Richland and Kershaw counties appear in the SC Baseball Coaches Association preseason rankings. AC Flora is the lone preseason number one in Class 4A, with as many as three Midlands teams ranked in three classifications.
Lexington, Blythewood and River Bluff are 3 through 5 in Class 5A. Joining the Falcons in the Class 4A poll are Airport (fifth) and Lugoff-Elgin (eighth).
Region 5-3A rivals Brookland-Cayce and Gilbert are fourth and fifth, respectively, in Class 3A with Camden ranked eighth. The same is true in Class 2A with Andrew Jackson and Gray Collegiate.
Last season's spring sports were curtailed due to COVID-19. The SC High School League has scheduled baseball teams to begin scrimmages Feb. 22 and the regular season March 15.
Baseball and softball will have an eight-week regular season, with a 16-team playoff in each classification beginning May 15. The state finals for baseball and softball will be played June 1 through 5 according to the plan.
SC BASEBALL COACHES ASSOCIATION PRESEASON RANKINGS
(Class 5A)
1. Summerville, 2. Boiling Springs, 3. Lexington, 4. Blythewood, 5. River Bluff, 6. Dorman, 7. Hillcrest, 8. St. James, 9. Wando, 10 (tie). Mauldin & JL Mann
(Class 4A)
1. AC Flora, 2. Eastside, 3. North Myrtle Beach, 4. Greenville, 5. Airport, 6. Greenwood, 7. Hartsville, 8. Lugoff-Elgin, 9. Catawba Ridge, 10 (tie). Myrtle Beach & Easley
(Class 3A)
1. Bishop England, 2. Belton Honea Path, 3. Chapman, 4. Brookland-Cayce, 5. Gilbert, 6. Oceanside Collegiate, 7. Wren, 8. Camden, 9. Blue Ridge, 10. Daniel
(Class 2A)
1. Landrum, 2. Abbeville, 3. Legion Collegiate, 4. Andrew Jackson, 5. Gray Collegiate, 6. Cheraw, 7. Andrews, 8. Chesterfield, 9. Barnwell, 10. Crescent