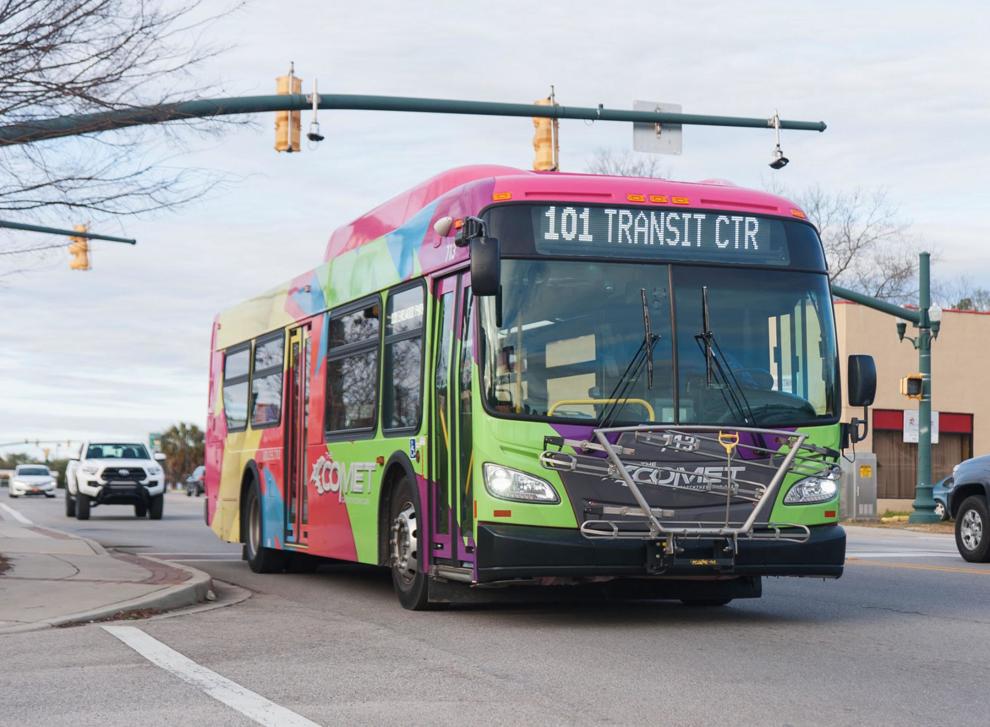 The Central Midlands Regional Transit Authority in partnership with Able South Carolina announced new mobility programs Tuesday for local residents who are underserved by the current transit system.
The two programs, known as the Volunteer Transportation Reimbursement Program (V-TRIP) and the Taxi Voucher Pick Up Program (PUP), were designed for residents 65 and older, and those with disabilities living outside the COMET service area but in the Columbia Urbanized Area.
A participant for the V-TRIP is able to get money back to pay the people in their life who drive them. Volunteer drivers can be a friend, neighbor, coworker, etc. All trips must begin or end in the Columbia Urbanized Area. Reimbursement is available up to 100 miles per month. A list of trips made must be submitted monthly in order to receive the reimbursement.
The PUP allows the rider to receive a taxi voucher card for use with any participating rideshare service or taxi of their choice. The program provides a 50% discount up to $50 per month. People with disabilities and seniors 65 or older are eligible if they live outside the COMET service area but inside Richland or Lexington counties, and live inside the Columbia Urbanized Area.
Orientation or training is required before starting either program. Areas for the programs include Arcadia Lakes, Cayce, Chapin, Columbia, Forest Acres, Gaston, Irmo, the town of Lexington, Pelion, Pine Ridge, South Congaree, Springdale, Summit, Swansea and West Columbia.
"We look at this as a win-win for our respective organizations and the people of the Midlands," said John Andoh, Executive Director/CEO of The COMET. "These programs help provide a seamless manner in which The COMET can deliver transportation services to include those areas where we may not have a regular bus route."
"These programs will greatly increase accessible transportation options for people with disabilities in the Midlands, which will positively impact all other areas of their life," said Kimberly Tissot, executive director of Able South Carolina. "With transportation, people with disabilities can maintain employment, pick up groceries and prescriptions, attend doctor's visits, and maintain an independent lifestyle."
More information on both programs can be found HERE.