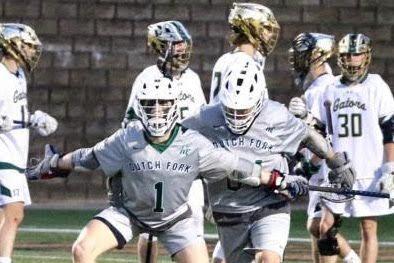 As the school year dwindles down during the current COVID-19 pandemic, the S.C. High School League still holds out hope for some resumption of spring sports play.
At Thursday's teleconference, the league announced spring sports will remain suspended in accordance to S.C. Gov. Henry McMaster's order to keep schools closed through April 30.
At the same time, Commssioner Jerome Singleton said it is still being discussed to lay out plans for the student-athletes to compete in post season play if afforded by the governor and the S.C. Department of Heath and Environmental Control.
"As long as there is hope that there is school, there is hope for play," Singleton said.
Given the timeframe, a major challenge to developing playoff plans is the school year ending in early June for many school districts. At this time point, it does not appear the school year will be extended beyond June.
"We've got to just be ready to adjust in any way that's possible," Singleton said. "Anything that gives the kids an opportunity to go out and compete, we want to explore. We don't what to ignore any pieces of that. So, as the governor and the state department of education move forward in their decision-making, they've been gracious enough to keep us in the loop.
"So we're just continuing to plan and every day that goes by, we've got to be able to adjust that plan."
In addition to spring sports, Singleton discussed the league creating options of virtual conditioning for the players. This is where players can complete non-contact online workouts implemented by their coaches.
Some coaches and players are already informally doing this through social media by having workout plans available.
"Once we develop and acceptable remedy to following health and safety guidelines while allowing a virtual option, we will distribute complete details to member schools immediately," Singelton said in a statement.
A regularly-scheduled April 22 meeting will take place which includes budget planning for the 2020-21 school year, the election of new officers and new rule implementations.
Singleton acknowledged the possibility of a drop in revenue if there are no playoffs. A final audit will be available in August.
Friday marked the final day of SCISA's self-imposed suspension. Director of Athletics Mike Fanning said SCISA has formulated plans should they receive medical clearance from the governor and DHEC to resume sporting activities as quickly as possible.
Fanning said "all plans are still on the table" in regards to completing spring sports this school year with an abbreviated regular season or post-season. SCISA could conduct tournaments in golf, softball and track and field in a weekend and plans are still being discussed for baseball depending on what Fanning believes is "feasible".
While SCISA still hope to conduct school graduations, Fanning said current plans do not have SCISA extending its spring sports seasons into June.
Ben Lippen, Cardinal Newman, Hammond School, Heathwood Hall, Northside Christian and W.W. King Academy are the lone SCISA schools with athletics programs in the Midlands.