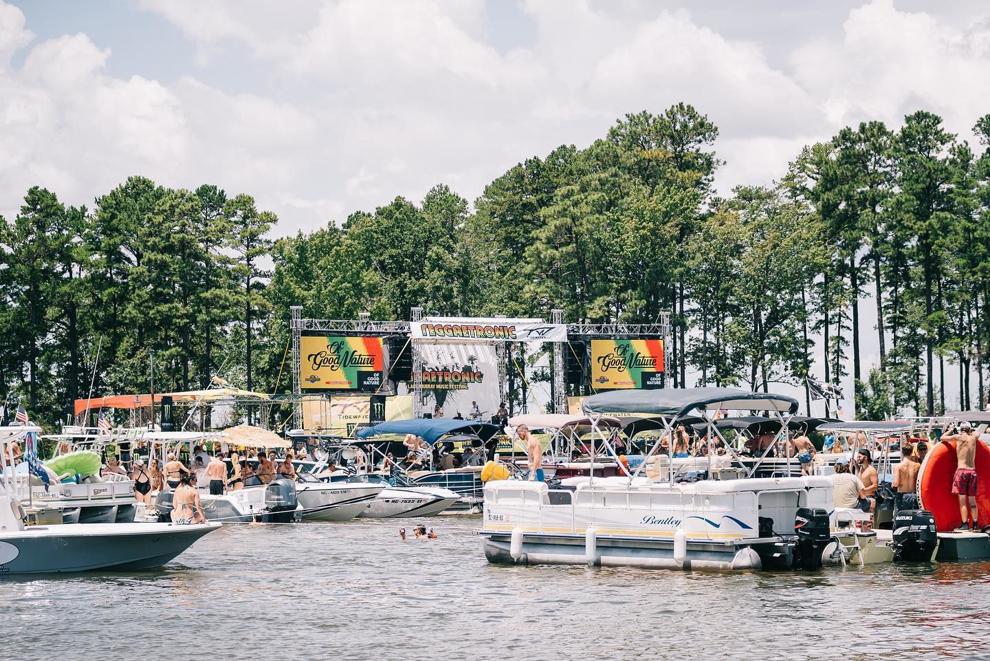 It's almost time to kick back on a boat or a float and listen to some reggae music on Lake Murray.
The eighth annual Reggaetronic Music Festival will be returning to Spence Island June 19. The free, floating festival will be held from 11 a.m. to 6:30 p.m.
This year's lineup includes Tropidelic, Little Stranger, Sun Dried Vibes, Lefty at the Washout and others.
Reggaetronic is partnering with Monster Energy, Tidewater Boats, Capital City Lake Murray Country and others to put on the floating music festival to the public, according to event organizers.
"We are so excited to return to Spence Island after two years away," said Founder Ronnie Alexander. "We are happy to bring this completely free floating event back to our home state that highlights friendship, fellowship, and the start of summer. This festival starts the beginning of our two music festivals that will happen in 2021."
Reggaetronic Music Festival will also have a land and water ticketed event at Riverfront Park in North Charleston Aug. 14.
Reggaetronic Music Festival, produced by Electric Promotions LLC, is South Carolina's longest-running flotilla music festival. The festival is a celebration of modern reggae, funk, rock, and electronic music creating an environment of friendship, fellowship, and good vibes in the spirit of the Palmetto State. The festival floats in more than 200,000 pounds of barges to create a completely floating stage production. A portion of proceeds from the festival benefit the Jamil Temple Shriners contributions to the Children's Hospital of South Carolina.
Additional updates can be found on the event's Facebook page.