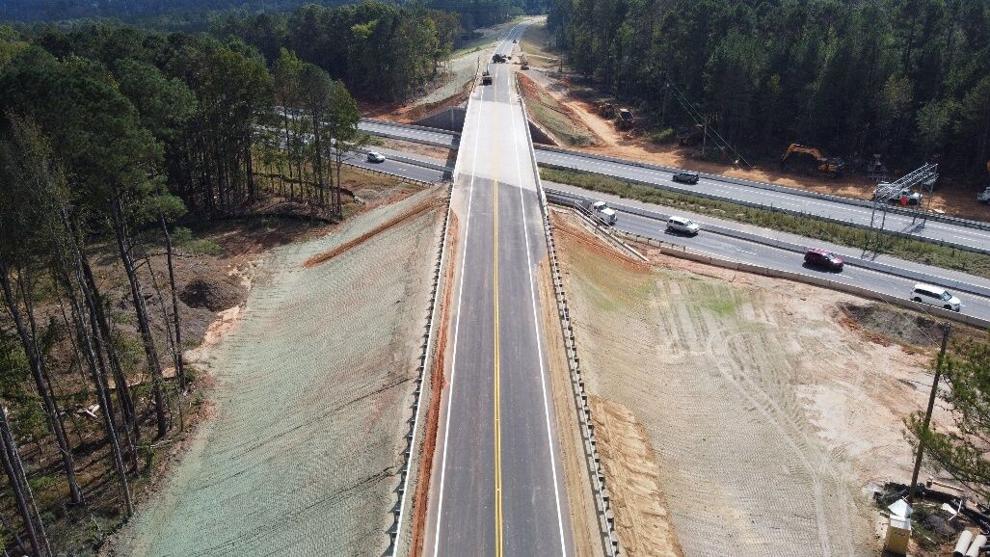 Construction on the new, wider and modernized bridge in Lexington County near Chapin over Interstate 26 was completed earlier this week. The project has been part of the South Carolina Department of Transportation's work to improve the state's infrastructure with strategic investments.
The Peak Street overpass bridge, near mile marker 89, has been completely replaced with a new structure incorporating the latest safety and design standards. The new bridge is wide enough to accommodate the planned widening of I-26.
The completed project is one of seven bridges being built as part of SCDOT's Midlands Connection Project, which will improve a 16-mile stretch of I-26 from The Little Mountain exit (85) to exit 101 in Irmo. The undertaking will improve traffic flow and safety where traffic volumes are expected double by 2040, according to SCDOT officials.
Total estimated cost of the 16 mile-long improvement project is $522 million. It is expected to be completed in 2024.