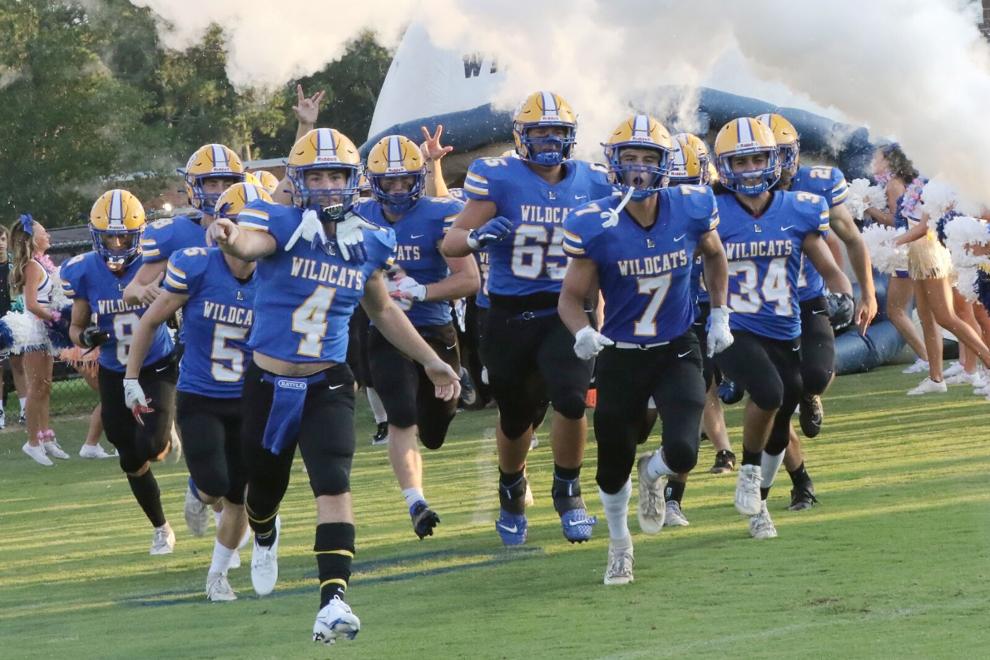 Just two weeks into the high school football season and COVID-19 cases continue to cause game postponements and cancellations.
Three Midlands teams announced cancellation of Week 1 games as of Monday. The first was Lexington High School which for the second straight year, will not face South Aiken due to a positive test.
Hours later, Lexington School District One school Gilbert announced it was searching for an opponent to replace Batesburg-Leesville for Friday's opener. The Panthers reportedly entered quarantine following a positive test.
Meanwhile, the Sept. 3 matchup between Lexington and Gilbert has been pushed back a day. It will take place Sept. 4 at a time to be determined.
It was also announced Monday that Swansea had cancelled its home opener against Dreher. Both schools did not play in Week 0 due to COVID protocols.
Lexington School District Two rivals Airport and Brookland-Cayce were slated to face each other Friday before cancelling their respective games last week due to positive COVID tests.
Brookland-Cayce was slated to play host to defending Class 4A champion AC Flora.
The Falcons will open their season this Friday at home against Sumter.
Airport had initially replaced Week 0 opponent Swansea with Crestwood and then Chapin. A rapid positive test result canceled the "Battle of the Eagles" matchup last Friday.
Chapin was originally slated last week to face Irmo, which also canceled this Friday's game against Dutch Fork, and then scheduled WJ Keenan which also entered quarantine. The Eagles hope to open the season Friday at home against longtime rival Mid-Carolina in the "Battle of the Bell".
FRIDAY'S MIDLANDS HIGH SCHOOL FOOTBALL SCHEDULE
(All games start at 7:30 pm)
SUBJECT TO CHANGE
Latta at Andrew Jackson
Sumter at AC Flora
Ben Lippen at Hammond
Mid-Carolina at Chapin
CA Johnson at New Hope Leadership Academy
Cardinal Newman at First Baptist
Dutch Fork at Gaffney
Eau Claire at Great Falls
Oceanside Collegiate at Gray Collegiate
Heathwood Hall at Laurence Manning
Abbeville at Newberry
Pelion at Columbia
Lakewood at Richland Northeast
Spring Valley at River Bluff
Ridge Spring-Monetta at Saluda
WW King at Faith Christian
White Knoll at Lower Richland