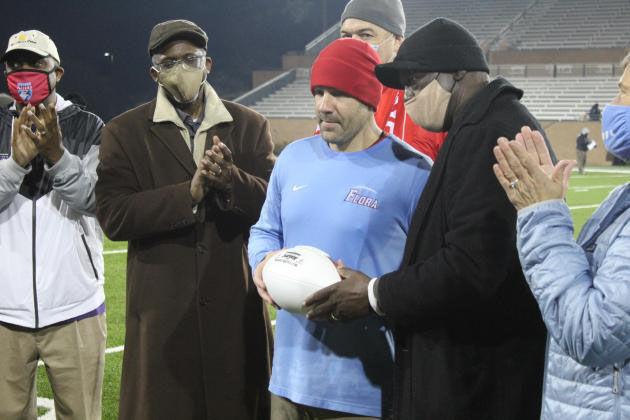 The annual banquet for the SC Football Coaches Association recognizes 26 players and 10 head coaches for each season.
While COVID-19 cancelled this year's gathering, the association still issued its top awards. This year, five Midlands athletes and three head coaches were among the winners.
Wide receiver Eriq Rice of Class 4A champion AC Flora was named the top Class 4A Lower State back, Gilbert running back Colton Mason and Camden lineman Donovan Edwards earned top honors for Class 3A Lower State and Pelion linebacker Will Jeffcoat was recognized as a top lineman in Class 2A Lower State.
Rice caught 27 passes for 672 yards and nine touchdowns as a senior for the Falcons and is a preferred walk on at the University of South Carolina. A preferred walk-on as well to The Citadel, Mason rushed for 1,731 yards and 18 touchdowns in leading the Indians to a third Region 5-3A title and fourth Lower State final appearance.
A commitment to the Army at West Point, Jeffcoat helped the Panthers claim its first region title in 14 years.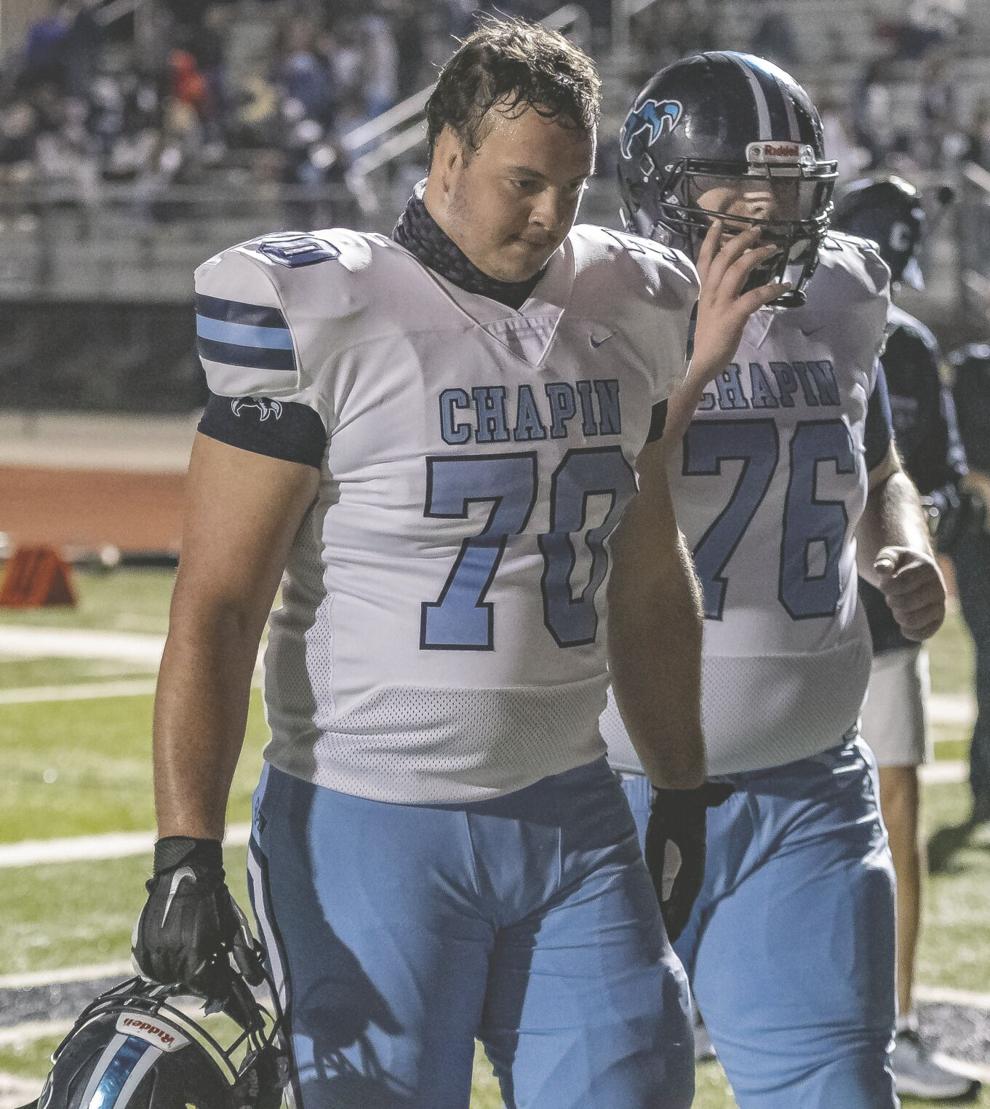 In the case of Chapin offensive lineman Thornton Gentry, the North Carolina State signee received a double honor. He was named the top Lower State lineman and top overall in Class 5A.
The Midlands earned three of the five Lower State Coach of the Year Awards. Dutch Fork head coach Tom Knotts won in Class 5A after leading the Silver Foxes to a state-record fifth straight title. AC Flora head coach Dustin Curtis was the top coach in Class 4A after leading the Falcons to their first ever state title. Camden's Brian Rimpf was named Lower State Coach of the Year in Class 3A after leading the Bulldogs to their first state title appearance since 2001.
The other SCFCA overall honorees were Northwestern's Kanoah Vincent (Specialist of the Year), Daniel's Jackson Crosby (Back of the Year) and Northwestern's Page Wofford (Coach of the Year).