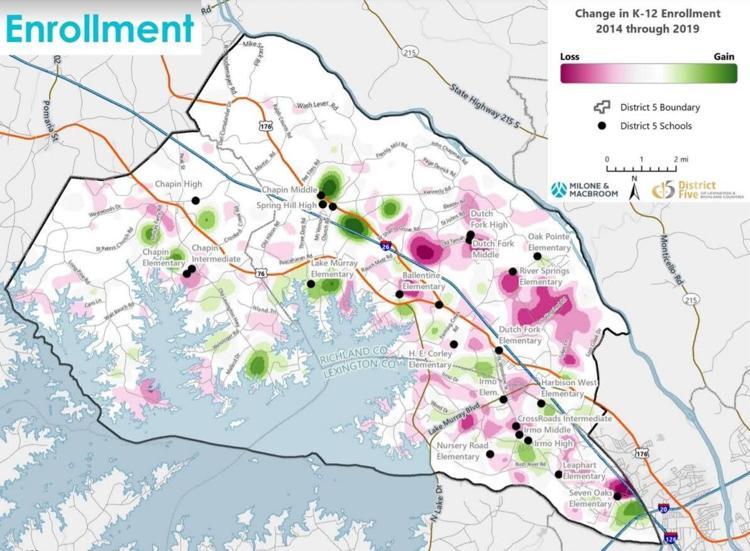 Changes could be coming to Lexington-Richland School District Five, with redistricting on the agenda for Monday's school board meeting.
The district's board of trustees met for a workshop last week to preview a redistricting presentation that will be presented publicly at the meeting on Monday.
"The purpose of the board workshop on Wednesday was to provide board members with an opportunity to ask questions and help them prepare for the board meeting on Monday, Oct. 12," said Michael Harris, the district's chief planning and administrative officer. "Redistricting is an important matter for our entire community. In addition to our board meetings, there will be opportunities for the public to provide input and get detailed information about the redistricting options."
Community input opportunities on proposed redistricting plans will be held prior to a final vote to gain input from the community. Details regarding the community events will be announced during the board meeting Monday.
Engineering and planning firm Milone & MacBroom was approved by the board in 2019 to study capacity and growth in School District Five. The study by the company was prompted by growth in the Chapin area and a need to redistrict for the planned new elementary school in Chapin, but the firm's study also examines capacity and growth across the district as part of that process. Any recommendations by Milone & MacBroom will be presented publicly to the board for implementation and approval.
The in-person board meeting begins Monday at 6 p.m. at Spring Hill High School. The board will approve the agenda and then enter executive session. A second call to order will begin at 7:00 p.m., and the public portion of the meeting will resume. The public portion of the meeting will be streamed live.
More information including the full redistricting presentation is available online.