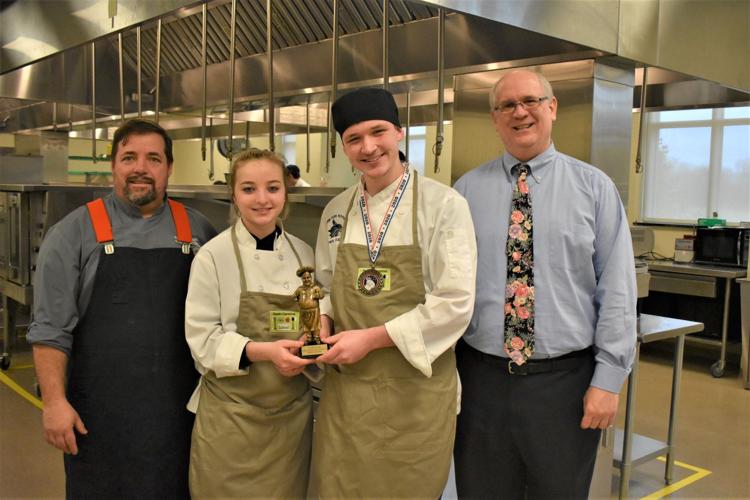 Two students from Lexington-Richland School District Five were named winners of the South Carolina Farm to School Junior Chef Competition on Feb. 10. The competition was hosted by the University of South Carolina's College of Hospitality, Retail and Sport Management at the J. Willard and Alice S. Marriott Foundation Culinary Laboratory.
Members of the winning team from the Center for Advanced Technical Studies included competition coach, Chef Patrick Duggan, Spring Hill High senior, Joshua Rose and Chapin High sophomore, Sydni Lucsky.
Students from various school districts across the state competed in the event. Each team consisted of one coach and up to five team members in grades ninth through twelve.
Director of The Center, Dr. Al Gates praised the students and coach for their success in the competition. "Their success in this competition demonstrates both their passion for culinary arts and their dedication to excellence."
Qualifications to enter the competition included an application packet with a recipe and nutritional analysis. Each recipe had to meet national school lunch program guidelines containing five local ingredients. The recipes also had to be something relatively simple for school food service staff to recreate.
The winning students will represent South Carolina at the Southeast Region Farm to School Junior Chef Competition in Louisville, Kentucky this May.