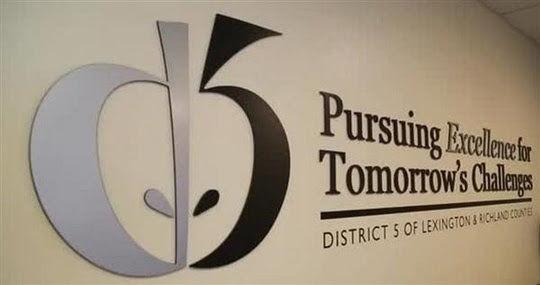 Officials from Lexington-Richland School District Five will be holding their second Magnet Fair Jan. 6 to give families in the district an opportunity to explore offerings at several of its schools.
The event is scheduled to take place in-person at the Center for Advanced Technical Studies from 5 to 6:30 p.m. The Magnet Fair could possibly shift to a virtual event if COVID numbers rise, according to district officials.
LR5 officials said more than 100 people attended the first Magnet Fair of the year last month.
Participants will be able to learn about each magnet school and program at the fair, and speak with representatives from each school.
The district's magnet programs include Dutch Fork Elementary School Academy of Environmental Sciences, Escolares Academy at Harbison West Elementary School, H. E. Corley Elementary School Montessori Magnet and Leadership Magnet, Leaphart Elementary School STEAM Magnet, Nursery Road Elementary School Arts Magnet, Seven Oaks Elementary School MEDIA Magnet, Irmo Middle International Academic Magnet and I AM Escorales Magnet Program, Dutch Fork High School STEM Magnet Program, Irmo High School International School for the Arts, International Baccalaureate Diploma and Career-related Programmes at Irmo High School, and the new This Is Escolares Academic Magnet Program, Spring Hill High School Career Pathways Magnet.
Several of the schools will also be holding individualized Magnet Information Nights during the following times:
Dutch Fork Elementary: January 13, 2022, 6:00 p.m.-7:00 p.m., Academy of Environmental Sciences
H. E. Corley Elementary: January 18, 2022, 5:30 p.m.-6:30 p.m., Montessori Magnet and Leadership Magnet
Spring Hill High: January 19, 2022, 6:00 p.m.-7:30 p.m., Career Pathways Magnet
Nursery Road Elementary: January 20, 2022, 5:30 p.m.-6:30 p.m., Arts Magnet
Leaphart Elementary: January 25, 2022, 5:00 p.m.-6:00 p.m., STEAM Magnet