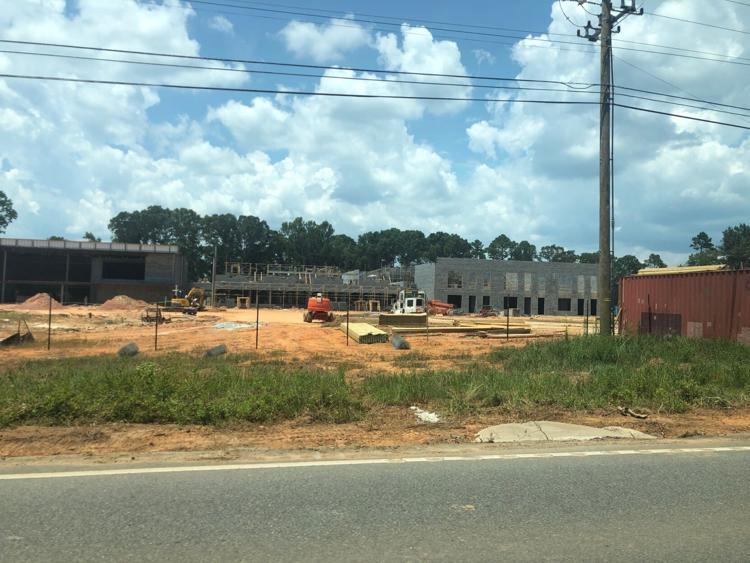 Lexington-Richland School District Five announced the name of the new elementary school in Chapin, which was given the temporary name, "Elementary School 13."
The board of trustees approved Piney Woods Elementary School as the name for the new school on Amicks Ferry Road.
School principal, Cassy Paschal presented the name to the board for approval on behalf of district superintendent Dr. Christina Melton. Paschal led a committee of seven individuals who were tasked to come up with a name.
"This naming process has been full of research and collaboration from the community and stakeholders," Paschal said. "Chapin has a long-standing history and the Chapin area of Lexington County has been called Piney Woods for hundreds of years. I look forward to teaching our students the history of our school name and welcoming our community as the first principal of Piney Woods Elementary School."
The committee also developed a logo, school colors and a mascot while collecting input from the community. Piney Woods Elementary School in Chapin is slated to open in the fall of 2021.
"The naming of Piney Woods Elementary School is an important step in creating the identity and sense of community for the school," Melton said. "We celebrate the collaboration, we celebrate this work of Ms. Paschal and the committee, and we celebrate the approval of the school's name… Piney Woods Elementary School."
Additional information is available on Lexington-Richland District Five's website.