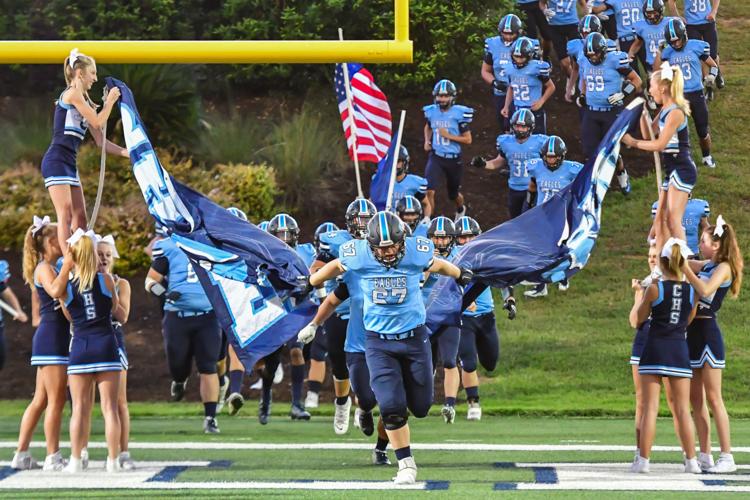 CHAPIN (3-1) AT AC FLORA (4-0)
This is probably my game of the week across Richland County teams. I have said in the past that from everything I have read and heard, AC Flora has a real chance to run the table. Based on their schedule, this could be one of their last remaining challenges. Chapin is riding high off a big overtime win defeating Spring Valley while AC Flora should be well rested off a bye. The key here for me is the AC Flora rushing attack vs the Chapin defensive front. The Eagles have had trouble at times slowing down the run in a few of their games this season. Matt Pack leads the Falcons in rushing with 588 yards and nine scores. I expect him to get the ball early and often. Another factor could be the Falcon defensive line vs Chapin's big line up front. Chapin may not run the ball as well as other teams but they do a great job in protecting Roger Pedroni (919 passing yards and 6 TDs) who can beat most teams with his arm, and his legs. I expect a real fun game over at the newly renovated memorial. 
Chapin leads the series 5-4. The teams have split the last four meetings with the Falcons winning last year. 
WESTWOOD (3-1) AT FAIRFIELD CENTRAL (2-3)
I call this one a sleeper of a good game. Westwood is coming off a really strong road win over South Aiken. The Redhawks have seemed to figure things out offensively over there and are getting guys back from injury, too. After losing their opening season game to Lugoff-Elgin, the Redhawks have reeled off three straight. They have some good weapons at their disposal and it starts with their quarterback in Georgia State commit Ahmon Green (500 passing yards, 5 TD). 
As for the Griffins, they lost a tough battle with rival Newberry. It was a game that was 7-6 with about four minutes left until the Bulldogs scored 14 unanswered. It was a let down for the defense, but they do have Will Barber back in the fold, who is one of the more underrated skill guys in the Midlands. Even though that Griffin defense was disappointing in the final minutes of the game, I still have confidence they are a pretty good squad. As for the offense, their 14 points per game is not going to get it done moving forward. Stephone Gasden has talent at QB but only one passing touchdown. He will face a physical Westwood line that has Ronald Coates and LeRoy Issac combining for seven sacks so far this season. If Fairfield can score early and get comfortable at home, I think they can be there in the fourth quarter. 
Westwood won last year 48-20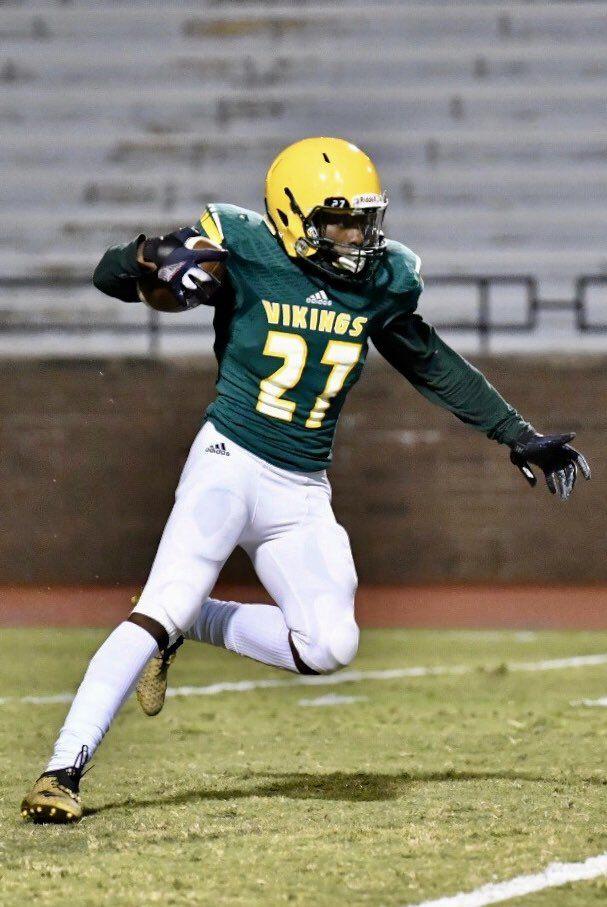 LEXINGTON(4-1) AT SPRING VALLEY(2-2)
Another interesting contest here in offense vs defense. Lexington has had one of the more silent 4-1 starts you can have. They have put up some impressive wins, too. On defensive, the Wildcats have given up just under 17 a game. On the flip side, Spring Valley has been flourishing in their new spread offense. Outside of the season opening shutout loss to Dutch Fork, the Vikings have scored close to 38 points the last three weeks. I think this one could be decided in the trenches, however. Lexington has two solid backs in Ahmad Bynem-Scott and Taylor Mathias who have combined this year for over 1100 yards and 10 scores. The Viking defense led by Trey Peterson (five sacks) have got to force the Wildcats to put it in the air. I think the Wildcats would be wise to get a rush on Dequandre Smith. I've seen highlights where he's had all kinds of time in the pocket, hitting receivers. Not sure how this one will pan out. I do think the winner is going to feel much better about themselves heading into region play. It would be a marquee, statement win for either team here. 
Vikings won last year 21-14. 
ROCK HILL(3-2) AT LUGOFF-ELGIN(2-3)
Only the second all-time meeting between the schools. Rock Hill won last year 44-10. The Bearcats beat the 3A defending state champions in Chester before opening the season with two straight losses to Sumter and South Pointe. Lugoff-Elgin hopes to get healthy in the next two weeks with the return of their star tailback in Tyler Dixon and QB Will Morris who missed last week. The Demons really needed that win last Friday over Fort Mill. This is shaping up to be a real tough test, however I do expect a healthy LE squad to give teams fits in the region. They play all four quarters and physical on defense. They made seven tackles for loss including two sacks from Justin Wall.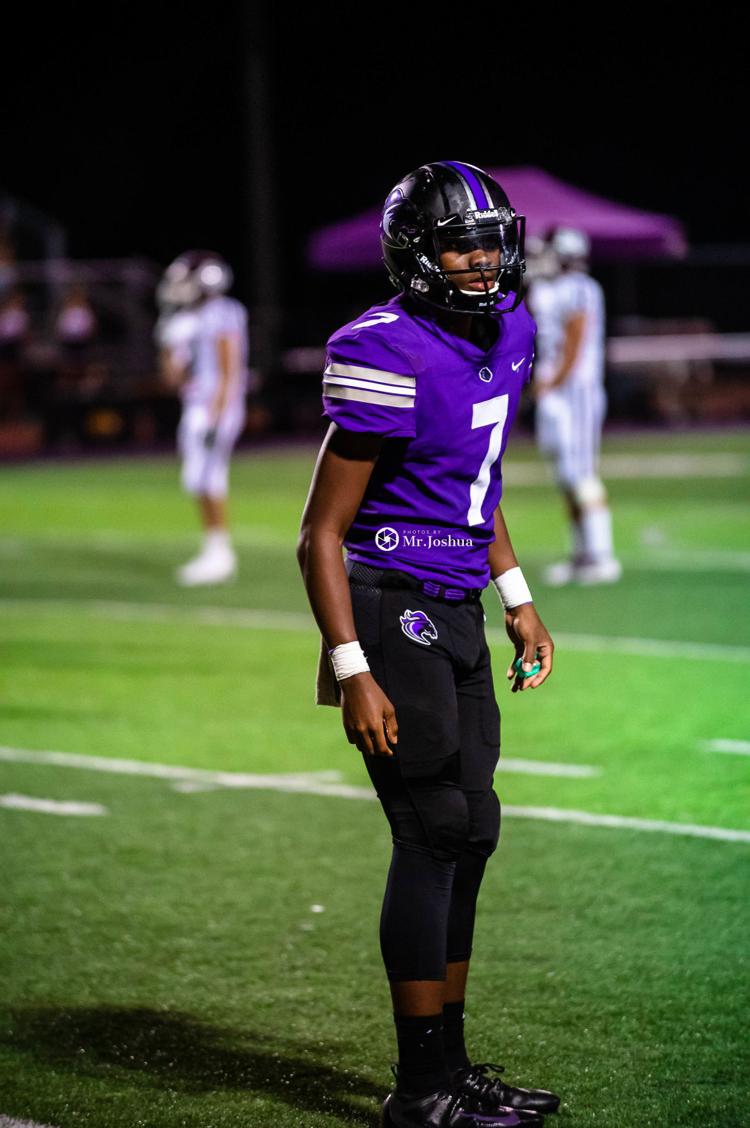 KEENAN (3-2) AT RIDGE VIEW (1-3)
The Ridge View Blazers have played one of the more brutal non-conference schedules in the state. But knowing coach Perry Parks the way I do, he is not making any excuses. He knows that the tough slate will prepare him for region play. Keenan has some skill, but I see RV getting some rhythm back on offense, here. Keenan has had a pretty respectable season actually near the halfway point. The RV defense might be too much here and the Blazers play so much better at home here lately, too. RV won last year 62-8. 
EAU CLAIRE (0-5) AT ALLENDALE-FAIRFAX (2-2)
The Shamrocks are still searching for their first win. They have a chance to get it here. Eau Claire won last year's meeting 16-15. 
HEATHWOOD HALL VS AUGUSTA CHRISTIAN
The Highlanders are off to a strong 3-2 start behind running back junior Ronnie Porter who has 670 yards and seven touchdowns. 
FIRST BAPTIST AT HAMMOND
Rematch of last years SCISA state championship. The Skyhawks seem to be back on track scoring 48 and 56 points the last two weeks and only giving up a touchdown. The First Baptist Hurricanes are giving up just 17 a game coming in.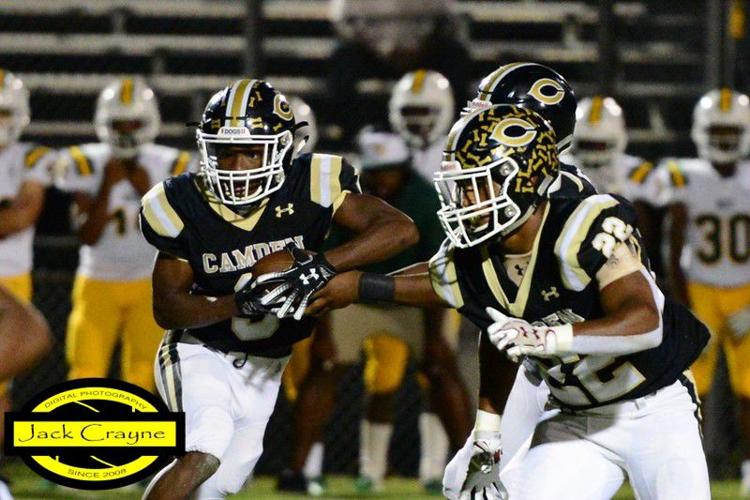 RICHLAND NORTHEAST (0-5) AT CAMDEN (5-0)
Camden's Willis Lane leads the Midlands in rushing with 850 yards and 10 touchdowns. I expect the Bulldogs to handle business here heading into a bye week before they start region play. They play run more RPO with Junior QB Jafari Pearson to get him more comfortable. People are talking about the Bulldogs a lot here lately. And I'm sure those coaches want everybody zoned in and poised for a region/postseason run.
BROOKLAND-CAYCE AT NEWBERRY
Ahmorae Wilmore is coming off back to back 200 yard rushing games. Can the Bearcats slow him down?
DUTCH FORK (4-0-1) AT NORTHWESTERN (1-4)


CLOVER (5-0) AT IRMO