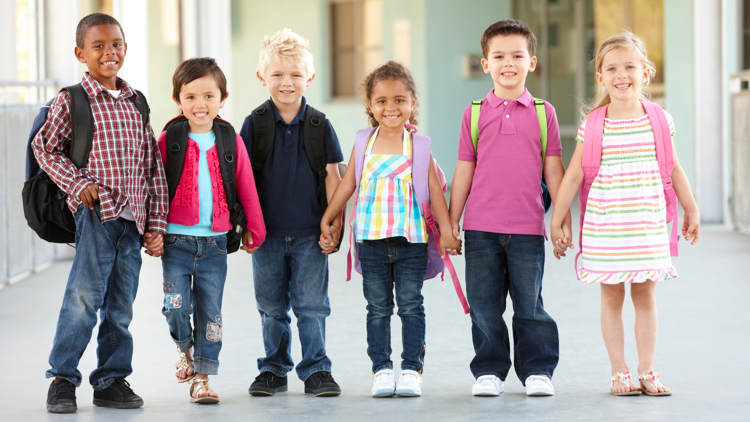 Lexington-Richland School District Five began enrolling five-year-old students for kindergarten Monday. Registration will take place during regular school office hours, Monday through Friday, excluding school holidays.
School District Five will also offer online registration for five-year-old kindergarten again this year, providing an additional way for parents to register their students. Parents and guardians may also visit District Five elementary schools to register in-person.
Students currently enrolled in four-year-old kindergarten programs in the district should not register as "new students." These students will receive 2020-2021 kindergarten information later this school year.
"Kindergarten is an exciting time for students and parents alike, and we are ready to welcome these families into our great community of learners," School District Five Director of Elementary Education Tina McCaskill said. "We encourage parents to register their children early and learn more about the school, as they prepare for a year of quality teaching and learning in kindergarten."
To be registered for kindergarten for the upcoming school year, children must be five-years-old on or before Sept. 1, 2020.
Parents of children meeting this eligibility deadline should bring the following to their zoned elementary school:
-The child's legal birth certificate
-A current South Carolina Certificate of Immunization, or a South Carolina Certificate of Medical or Religious Exemption
-A property tax receipt or a rental lease showing all occupants
-Two utility bills showing the correct home address
Online registration is available at registration.lexrich5.org/.