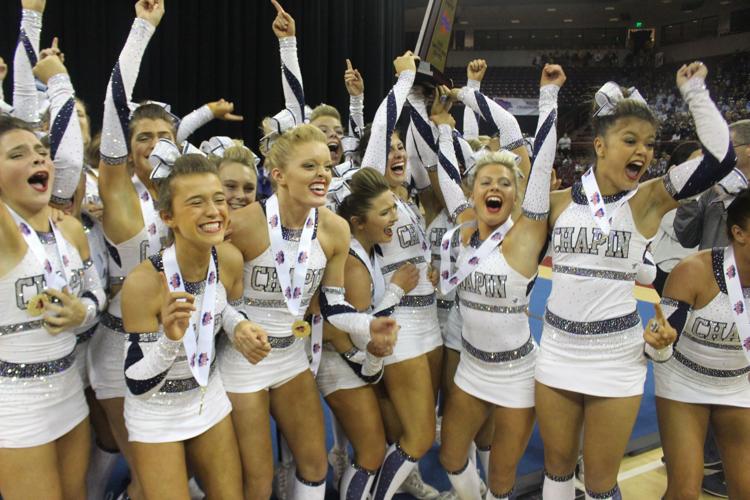 Having an unblemished record entering Saturday gave Lexington reason for optimism in its quest to claim the S.C. High School League Class 5A competitive cheer title at Colonial Life Arena.
The reigning champions from Chapin, however, were more than determined to keep the trophy. They also wanted to give their beloved head coach a 14th state title in her apparent "Last Ride" with the team.
With both teams putting forth energetic and near-perfect choreographic efforts, it came down to the final tally by the judges. After the Lady Wildcats were announced as the runner-up, the Lady Eagles and their equally escastic fans in attendance erupted minutes later upon being named the Class 5A champion for the second straight year.
"I just have to say that this is probably my last year coaching and I'm so proud of them," Chapin head coach Vicki Williams said. "I didn't care what place we got. I just wanted them to hit and do real well and that's what it's all about because they worked so hard as a team and that's what it's all about."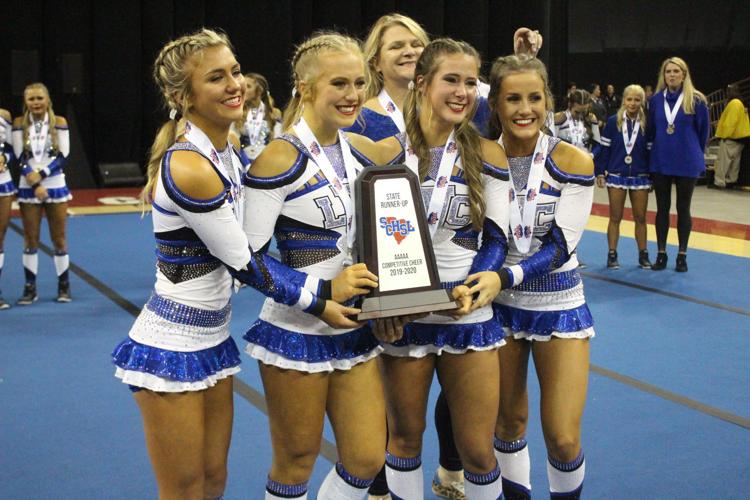 Chapin outpointed Lexington 369-365, followed by River Bluff in third place with 362 points. Dutch Fork (320) placed fifth and White Knoll (292) was 10th just behind Blythewood (292) as all 5 Region 5-5A teams placed in the Top 10.
Co-captains Ashley Miller and Mary Grace Calloway said religious preparation leading up to the state finals was key to their victory.
"We practiced four hours, five hours," Calloway said. "We practiced during school during Power Hour for our lunch break. We practiced in the morning before school because we realized halfway through the year that we weren't going to let anyone take this from us so we practiced our butts off."
"It's all in the heart," Miller said. "The heart of a champion. This year, every single person on our team wanted it more than person that I've ever known and all it took was heart and passion and we did it."
Both agree this was the "most rewarding" state championship and redemption from what they thought was a less than subpar effort in last year's victory. In addition to a new head coach, the Lady Eagles will have to replace eight seniors who were a part of four state championships.
Other results from Saturday saw Gray Collegiate Academy place fifth and Gilbert seveth in Class 3A. Brookland-Cayce finished in seventh place in Class 4A. Dreher was ninth, followed by Airport (10th), Westwood (11th) and Ridge View (12th) and Lower Richland placing 16th.
(PHOTOS - THOMAS GRANT JR.) The Chapin High School competitive cheer team celebrate after winning the S.C. High School League Class 5A title.
Members of the Lexington High School competitive cheer team hold the Class 5A runner-up trophy.